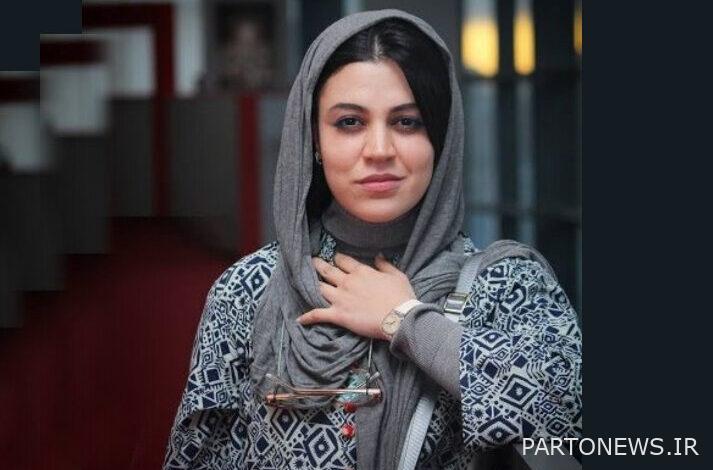 Film and TV actress Shida Khaliq told Mehr reporter about her activities these days, that she mostly appears in reality shows of the Home Show Network: Between theater, television, home shows and cinema, my first choice is naturally the theater because my origin is there, but after the theater, the show I like homemade. Unfortunately, TV and cinema are not good these days and they are not among my choices.
He added: The home television network has a more open and comfortable space due to the absence of taste opinions, and for people like me who have strict taste, it is a more interesting work space. On the other hand, as an actor, I can focus more on my game and not get involved in peripheral issues and show all my ability in my game.
He said about the variety and expansion of services in the home television network: It is a matter of gratitude that home television platforms are expanding in the country. Although compared to other countries, this space was created and developed very late in our country, but I was waiting for this to happen much earlier. A few years ago, I participated in a home show called "Golshifteh" directed by Behrouz Shoaibi, which was released on DVD at that time.
He added: This series was so dear and loved by people that my only regret is why this platform was not provided by the platforms so that the series could be seen better and more often. I would really like to see more and more special announcements and information for the series that are older and used to be available on DVD, and some of them are now available on platforms, because I think they will be well received.
In the other part of his speech, Khaliq stated: Considering that the world of films and series is endless, I believe that platforms are just beginning, and I personally want our artists not to think about their limitations and to think about what new and interesting things they can do. produce that makes people sit at the feet of Iranian theatrical productions.
The actor of the "Couple or Individual" series, which has the "Mafia Nights" series on the home show network, said: "Mafia is my favorite game." In my personal life, I spend almost one day a week for it and play. When Mr. Mohammadreza Rezaian, the producer of the program, offered me to participate in this program, I thought that I could experience this game again. Before, I had an offer to play from the previous seasons of "Mafia Nights", but in fact, the day I talked with Filimo and Mr. Rezaian, I realized that this group is much more serious and professional, and they understand that they have to make a difference in the game process and energy put more As a result, I decided that if I am going to try this issue once, it should be with Mr. Rezaian's group.
He said about cooperation and association with other artistic and even sports figures in this game: Since I have not been very productive by my own choice, I always looked at people from a distance with a judgment and prejudice. Now I'm playing a professional game with people I've always known from afar. Mafia game brings people together very quickly and creates closeness and you can get to know the true selves of people. This game was very interesting for me because it made me spend hours and hang out with people I knew from a distance or even had a bad judgment about them and realized that people can be better than what they seem from a distance. Be more interesting and more intelligent.
Does this young actor have a model in acting that he wants to reach or not? He said: I must say that people remain in my mind with their path, not with their name. I think that instead of saying a name, I can model the path of actors who, in addition to always maintaining their self-esteem, also had their taste, social perspective and social presence, and performed their art alongside it.
The actor of the movie "The Last Birth" which is being released in theaters these days, said about how much he thinks about other experiences like filmmaking besides acting: I think about such experiences one hundred percent, but I think that even serious planning for filmmaking experience at least for 10 It will be next year, because in the field of acting, there are things that I haven't experienced yet.