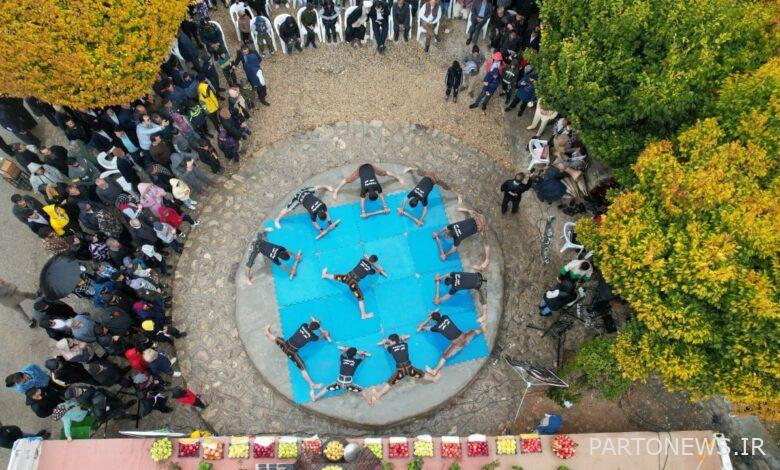 According to Arya Heritage Report, citing the public relations of the General Directorate of Cultural Heritage, Tourism and Crafts of Semnan Province, Morteza Nazari said: The first Sibdrakhti tourism festival was held on Friday, October 28, 1402 with the presence of provincial and city officials, tourists and enthusiasts.
Head of Cultural Heritage, Tourism and Handicrafts Department of Shahroud city, Babian, said that the guests were treated with local soup, taftan bread and potatoes in this festival, adding: visit to gardens, performance of local music, supply of local garden and dairy products, establishment of handicrafts exhibition, visit From the waterfall of Tange Dastan and the staircase structure of Majen, the performance of ancient sports and Zorkhaneh, etc. have been among the most important programs of this festival.
Nazari said: This festival is in cooperation with the Department of Cultural Heritage, Tourism and Handicrafts of Shahrood City and Majen Municipality, Jihad Agriculture Department of Bastam District, Majen Agricultural Working Group, Cib Association, Barkat and Gardeners Foundation, with the aim of boosting the local and local economy, creating jobs with the approach of using the capacities of Ecotourism and introducing the social and cultural identity of the region was held.
end of message/