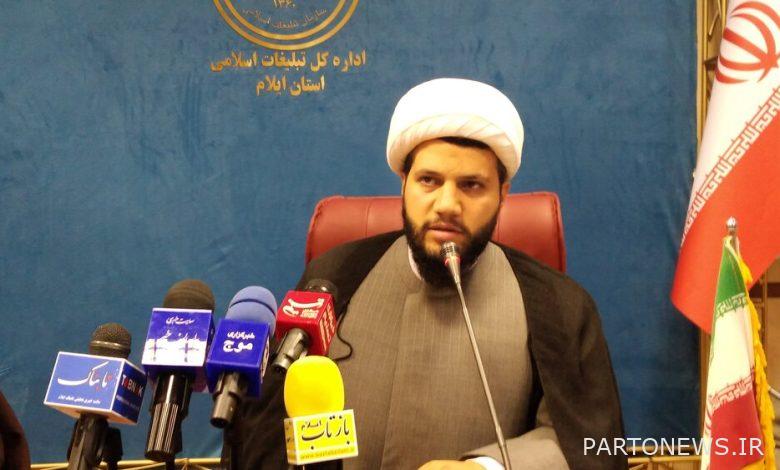 According to Mehr reporter, Hojjat al-Eslam Muhammad Ali Najafi on Wednesday in celebration of Hazrat Zainab's birthday and Nurse's Day in the meeting hall Shahid Soleimani The General Department of Islamic Propaganda of Ilam Province, while congratulating Hazrat Zainab (PBUH) on her birthday and Nurse's Day, pointed to verse 48 of Surah Anfal and stated: Satan embellishes human actions and in today's conditions when some of our society are suffering from mental knots, this ornament to give Satan has appeared in the society and many of our people got involved and some of them could not follow the right path correct recognize
He continued by referring to the existence of some Non-hijabs In the atmosphere of society, he said: Perhaps one of the issues that our people worried about it and it has created a mentality for them about the nakedness that we see.
Director General of Islamic Propaganda of Ilam Province added: Let's not make a mental calculation error as to why the society is filled with these people.
He stated: Actually this Non-hijabs They have not increased, but they were already there and now they have become apparent, and what we have Observer We are the majority of believers in hijab and legal covering.
Hojjat al-Eslam In the end, Najafi on the importance of the presence of women to explain the situation current And Time Science mentioned.
In this ceremony, several nurses were honored and the song "Iran Man Baman" was performed with the concurrence of the attendees.