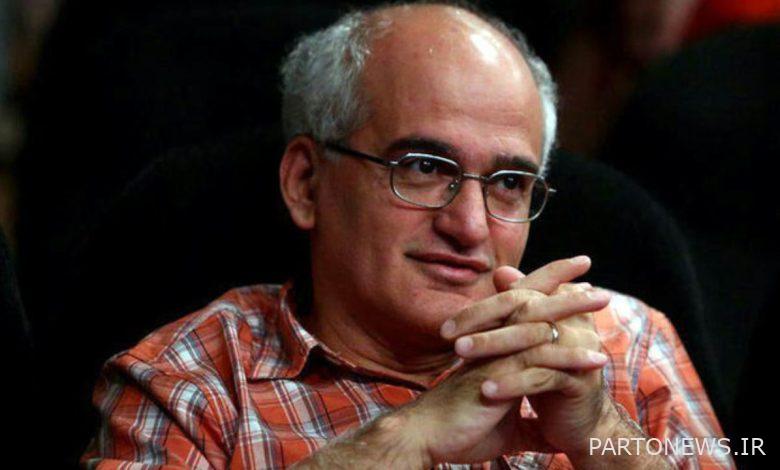 He added: We saw many poetic films this year, and at the same time, there were a significant number of fictional films. The technical level of the films, minus some class work, was mostly high. Some even had a surprisingly high technical level, but we were still faced with repetitive themes in terms of themes. Scripts sometimes had their own problems.
Mir Bagheri emphasized: I believe that we cannot give any advice to filmmakers and screenwriters and everyone should gain their own experience, but what is clear is that among the applicant films that we saw at this year's festival, there was a lot of films made from other films. It means that the theme and treatment that we have already seen in another movie is now repeated in another movie. This copying or repetition of a film in other people's works is the most important weakness among the films we saw, although maybe only a tenth of them were affected by it, but we must say that when you have the opportunity to present your film and your narrative, why look for another film You will see that his success in a certain subject has been proven before.
He continued: The lack of monitoring of the surrounding events was also a point. Of course, this does not make us not appreciate the efforts of this new and thoughtful filmmaker who is on his way to enter the cinema. Maybe many films are left out of our selection circle, but we must note that the announced list is the result of a collective choice. There were some works that I personally liked a lot, but they were left out of the festival. At least I can say that the Tehran Short Film Festival had four times the capacity of the selected films, good films were requested, most of them were left out of the festival due to the limited capacity of the festival.
This veteran cinema director said about the possible objections to the performance of the selection board: This is mainly how a filmmaker considers his film better than the works of others. This is the belief of all filmmakers, and if it is different, there is a problem. But the important thing is to know that the list of selected works is the result of a summary in the comments. Perhaps we have seen five social films in a category together and naturally these five films are evaluated against each other. These films have been evaluated and selected by seven people.
He emphasized: Every filmmaker can say that my film was good and he has definitely made a good film, and he has the right, but in a selection committee, it is done like this that films must have the majority vote in order to enter the festival. Maybe my movie was a really good movie, but it couldn't attract the opinion of seven people.
In response to whether there was a film among the applicant's films that surprised him, Mir Bagheri said: Yes. There are films in the festival that won almost the majority of votes in the selection committee. These works surprised us both technically and in terms of storytelling and mood.
This member of the selection board also said: The executive team of the festival had absolutely no intervention in the selection process. Some of the filmmakers, who noticed our presence in the selection committee, rang bells and made orders, but as a rule, these kinds of orders and requests could not have a place in the stage of summarizing opinions.