Economical
Industry and trade
Measures to solve people's livelihood problems / the need for market stability, price control and supply of raw materials / First Deputy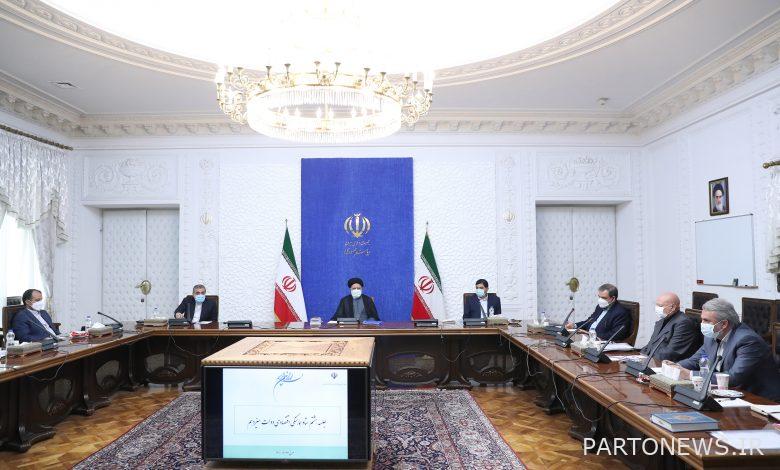 At a meeting of the government's economic coordination headquarters on Tuesday, the president stressed the need to implement effective measures to stabilize the market and control prices and supply the required raw materials.
According to Shata, quoting the presidential information base, Ayatollah Ra'isi emphasized: The Ministries of Industry, Mines and Trade and Agricultural Jihad with short-term, medium-term and long-term planning while reforming processes to solve people's daily livelihood problems. کردن.
Emphasizing the cooperation of all members of the government, especially the Ministries of Industry, Mines and Trade and Jihad Agriculture to solve economic problems, Dr. Raisi asked the relevant ministers and the Secretariat of the Government Economic Coordination Headquarters to prepare transformation plans and programs with the participation of experts and economic activists. Approve, explain its various dimensions to the people.
The President also instructed the First Vice President to pursue and implement a comprehensive trade system in a timely manner.
Ayatollah Ra'isi stated: The government is the main observer in the market and the people expect a significant change in the country's economy and their livelihood by prioritizing important economic issues and by working around the clock.
In this meeting, the issue of "trade and foreign exchange policy" and "ways to increase and develop non-oil exports" were discussed.
According to the plan of the Ministry of Industry, Mines and Trade, the increase in non-oil exports from $ 35 billion to $ 70 billion is targeted, which requires reforming the export structure and regulations and increasing the basket of knowledge-based, advanced and employment-generating goods in exports and strengthening border markets.
In this meeting, for the implementation of these plans, 14 infrastructure projects as well as special trade routes between Iran and the target countries were reviewed and its requirements were discussed and exchanged.