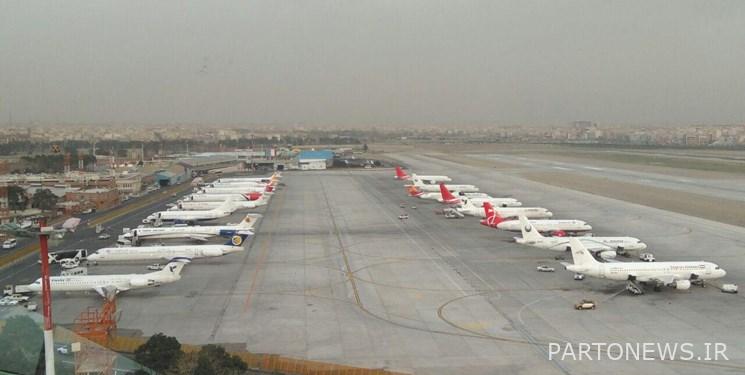 According to the economic correspondent of Fars News Agency, the CEO of Iran Airports and Air Navigation Company today, at the ceremony of improving runway 29 of Mehrabad International Airport as the largest airport infrastructure in the most trafficked airport of the country, stated: Before this, pilots were concerned about the quality of runway 29 of Mehrabad International Airport. They had many herds.
He continued: In this regard, by activating the 29th right lane, the improvement operation of the 29th left lane in Mehrabad was started in the same government, and a one-year project with a credit of 750 billion tomans was implemented.
Referring to compliance with all the standards of the world in the improvement of runway 29 left of Mehrabad, Sidi added: Mehrabad airport cannot be closed according to the decision of the government and the system and will remain forever.
Deputy Minister of Roads and Shahresari said: Terminals 1 and 2 of Mehrabad Airport are 70 years old, these 2 terminals should be considered ancient monuments. Also, terminals 4 and 6 are industrial sheds that are not worthy of the people and the country in this regard. The construction of the new Mehrabad terminal with a capacity of 20 million passengers per year was put on the agenda from today by order of the Minister of Roads and Urban Development.
Sidi stated: The country's airspace control center has 900 experts and serves 1500 flights daily, 120 navigation aid systems are active in the center, this center is 20 years old and needed to be renovated.
The Deputy Minister of Roads and Urban Development added: The backup control center will be built between terminals 1 and 2 of Mehrabad with an area of ​​14 thousand square meters and 800 billion tomans for 2 years.
He added: We have a total of 118 construction projects underway in the country's airports.
end of message/
You can edit this article

Suggest this article for the first page