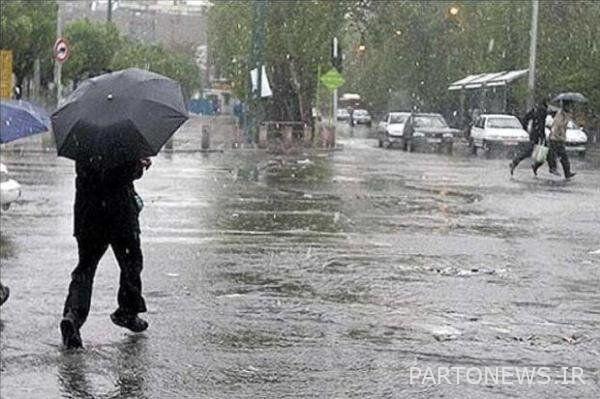 The Meteorological Organization warned about the intensification of the activity of the rain system in some parts of the country from this afternoon to before noon on Saturday 29 Mehr.
According to Moj news agency, organization Meteorology The country has issued an orange level weather warning of intensifying activity Precipitation system And as a result, he announced rain, thunder, temporary strong wind, snow in high altitudes and areas prone to hail from the afternoon of Thursday, October 27th until the early afternoon of Saturday, October 28th.
The area affected by the activity of the above-mentioned rain system during today, Thursday, 27 October, north of Ardabil, East Azarbaijan, Chaharmahal and Bakhtiari and north of Kohgiluyeh and Boyer Ahmad, Friday 28 October, slopes and heights in the provinces of Gilan, Mazandaran and Golestan, North Khorasan and the north of Khorasan Razavi and Semnan provinces. And Saturday, 29 Mehr, is in the northeast and the center of Razavi Khorasan.
Based on this, disruption in inter-city travel, flooding of roads, flooding of rivers, flooding of roads, temporary strong winds, lightning, possibility of falling rocks from heights in mountainous areas, damage to temporary structures such as banners, scaffolding, billboards and breaking trees. old age, disruption in the public transport fleet and damage to garden and agricultural products are predicted, and therefore, the Meteorological Organization recommends avoiding unnecessary trips, avoiding traffic and resting on the edge and bed of rivers and canals, lack of mountaineering activities and movement The nomads have recommended the preparation of the executive and relief agencies and the cleaning of bridge openings, the dredging of canals and waterways, and the transfer of harvested agricultural products to standard warehouses.