International
Iran
Mocking the Russian oil price limitation plan by the American official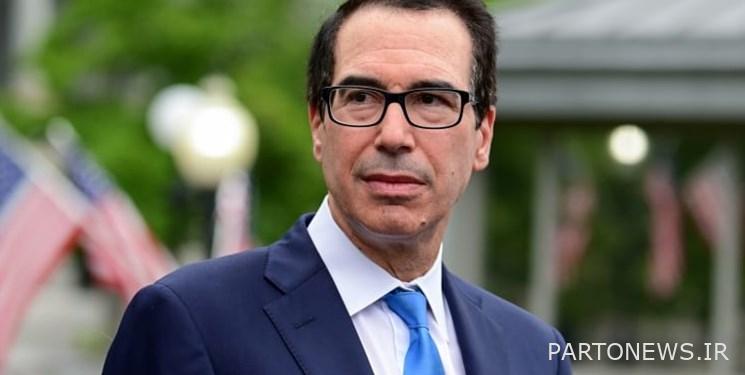 According to Fars International Economic Group, Steven MnuchinIn an interview with CNBC, the former US Treasury Secretary criticized the plan of the Group of Seven (G7) to set a price ceiling for Russian oil.
The measure, which will take effect early next month, is "not only impossible, I think it's ridiculousthe most It's an idea I've heard so far."
This former American official said: "The market determines the price. From this side "If you sanction higher prices, you are only making the situation worse."
The Group of Seven countries, consisting of the United States, Canada, Germany, France, Italy and Japan, agreed to set a limited fixed price for Russian oil. This decision will be effective from December 5. This is while the price level has not been determined yet, but it is said that the price is going to be set at $60 per barrel. The current price of Brent oil, as a global oil index, is around $86 per barrel.
According to this plan, Western companies will be prohibited from providing special services to Russian oil shipments that are purchased at a price higher than the ceiling. These services include insurance and facilitation of payments. This mechanism proposed by Washington aims to limit Russia's income from energy exports.
However, Russia has increased crude oil exports in recent months by offering discounts to non-Western countries, especially China and India.
For the price ceiling to have the desired effect, the G7 must ensure that these countries join the plan, analysts say.
However, Russian officials have repeatedly said that the country will not sell oil to buyers who agree to implement the price cap, which has made many reluctant to join the plan.
For example, India recently announced that it sees no "moral conflict" in importing Russian oil and buys it anywhere to ensure its energy stability.
Not long ago, the World Bank announced the proposed plan of the Group of Seven to impose a price cap on the purchase of Russian oil. This plan can only be implemented if large emerging markets and developing countries also join it.
On the other hand, an official of the US Treasury has also said that despite this price ceiling, Russia still sells 80-90% of its oil.
Victor BirolThe head of the International Energy Agency also believes: "This situation (continuation of Russian exports) is good because the world currently still needs Russian oil to enter the market." "80 to 90 percent is good to meet demand."
While the price ceiling for Russian oil has not yet been reached, some European countries also wanted to set a price ceiling for this country's gas, but the European Commission is against this and believes that it is the best approach to curb energy costs in the midst of deterioration. The cost of living crisis is not across the board.
The end of the message/T 95
You can edit this article

Suggest this article for the first page