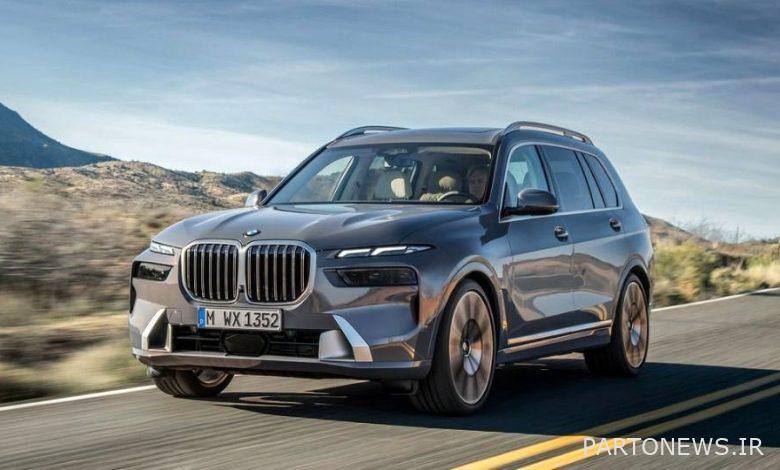 According to the online economy report, the new BMW X7 is sold in two models: xDrive40i and M60i. The first model uses a 3-liter 6-cylinder engine with a power of 375 hp and 519 Nm of torque, which is 40 hp and 70 Nm more than the previous model.
In the interior space of BMW X7 model 2023, the 12.3-inch digital odometer is connected to the 14.9-inch touch screen of information and entertainment, and the iDrive8 system provides a new experience to the driver and passengers.
The front seats of this luxury and electric car are equipped with seat heaters, and the cooling and massaging facilities are customized. The seats also have a vegetable cover in addition to the leather cover.
Edited by: Shima Ahmadi