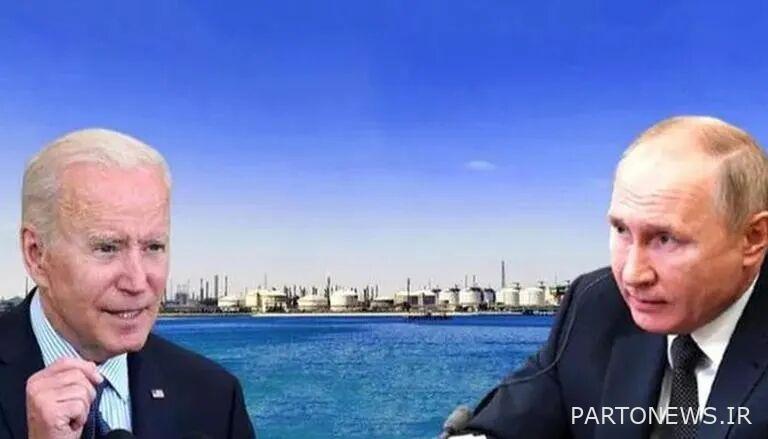 According to IRNA on Wednesday, the website of Rasmussen Reports, a company active in the collection, dissemination and distribution of public opinion polls, wrote: "It is clear that most voters do not accept Joe Biden's explanation of high gasoline prices and say that he Kelly has performed poorly in managing the economy.
Rasmussen's new online and telephone poll shows that more than half (52%) of Americans blamed Biden's weak energy policies for rising prices.
The results showed that among those who blamed neither Biden nor Putin for the increase in fuel prices, 29 percent blamed oil companies.
The participants believed that the industry had used the current geopolitical tensions caused by the Russia-Ukraine war to raise prices.
"Biden is probably aware that Putin's role in raising fuel prices is not being bought," he said. Oilmen have deliberately stopped extracting oil because not producing this product will bring them more money.
While the United States banned imports of Russian oil and gas in March, Moscow accounts for only 2 percent of its exports, and the United States is a major exporter.
The price of fuel, including gasoline, is widely regarded as an important issue in the run-up to the midterm congressional elections. About 92% of voters in the poll considered the increase in the price of gasoline, oil, fuel used for home heating and other fuels as a serious problem, and 68% described it as very "serious".
Given that there is no sign of an economic turnaround, and given the midterm congressional elections in November, the Democratic Party is likely to be blamed for the economic woes that voters are facing, and any Both houses of Congress may be controlled by Republicans.
The Rasmussen poll, released on Tuesday, found that only 27 percent of American voters rated the Biden administration's economic management as "excellent" or "good," down from 5 percent in December.
Fifty-seven percent of voters rated Biden's economic management "weak."
Nearly three-quarters of Americans said their country's economic situation had worsened in the past year, with only 11 percent disagreeing, and the rest said they had not yet made a decision.
The poll of 1,000 potential US voters was conducted between June 16 and 19 (June 26-29).
Gasoline prices in the United States have risen to a record high in the history of the country following the rise in world oil prices. According to reports, the global price of gasoline in the United States exceeded $ 5 at the same time as economic problems and rising inflation in the country.