Balls and nets
Sport
Motahhari: It is ugly for Persepolis not to have GPS / The last place of the season is important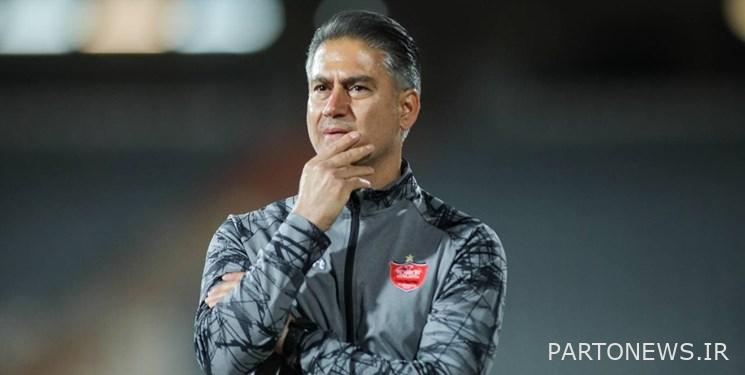 According to the sports reporter of Fars News Agency, Hamid Motahari, after the victory of Persepolis against Fajr Shahid Sepasi Shiraz, stated: 32 points in 15 weeks is good in terms of scoring, but we are Persepolis and we must always have a winning mind. You know our team has a lot of problems, but I always say that despite all the problems, we have to do our job.
He added: "It is really ugly for the Persepolis team that we do not have GPS." We can not control our players to assess their condition to reduce our injuries. This is very ugly for Persepolis.
Regarding the meeting of the new managers with the members of this team, the coach of Persepolis said: "We have financial problems, but I congratulate each and every child because their priority is not financial issues." These issues affect our team, especially in the long run. We always tried to be a fighter, but we hope our problems will be solved.
Regarding Persepolis runner-up in the first half of the season, Motahhari said: "It is important at the end of the season to have a good position." We always showed that we are doing well in the second half of the season, but the important thing is to be able to get good players. Matching is very difficult in the middle of the season. We do not know the situation of our two Tajik players right now and we are not afraid to use them at all.
End of message /
Suggest this for the front page
.