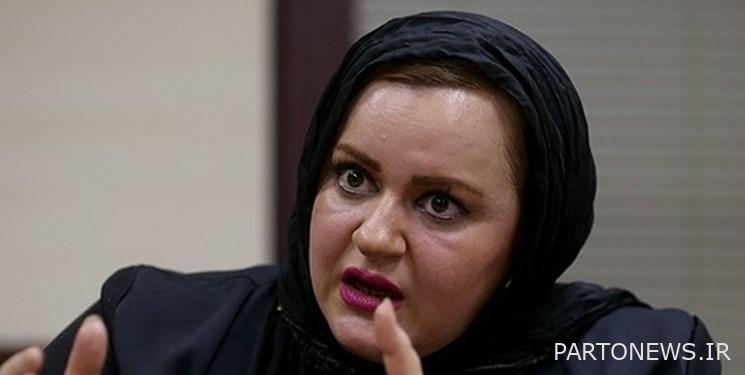 Film and TV actress Naimeh Nizamdoost said in an interview with the reporter of Tavana Journalist Club about the illness of actor Arash Mirahmadi: Unfortunately, we and Arash himself have been aware of his terminal illness for several days. Mira Ahmadi had not been active in cyberspace for almost 8 months and I thought it was his personal wish. It was last month that I saw his hypothetical Dariush on his birthday, who was very weak and thin. When I asked why, Arash said that he was suffering from depression and intestinal upset. He was undergoing tests for a long time and was finally diagnosed with pancreatic cancer.
He added: I found out that this disease was confirmed 3 nights ago, and I posted it on Instagram, and my colleagues found out and inquired about Arash's condition. This incident caused Arash to take a double spirit for his treatment and follow up his treatment process seriously.
This actor, who has starred in the TV series Mahale Gol and Bulbul and Bacha Mahal with Arash Mirahmadi, stated: Yesterday I spoke with Pejman Bazghi, who is currently the head of the Actors Association, who followed up on Arash's condition, and it was decided that Mirahmadi's supplementary insurance fix There have been various discussions for medical and insurance discussions, which we are following up on. Today I have a meeting with Mr. Bazghi to see what we can do for Arash Mirahmadi to make his treatment easier.
Nizam Dost said: More than the actors who think about each other, the officials should think about each other in these situations. They should think so that an actor who is worried about his illness will not be bothered by financial problems. Many actors are driven to depression due to unemployment and lack of money.
He continued: How many actors do we currently have who are unemployed at home? It is not true. Division of work should be done so that it reaches all the actors, not that only a few actors are responsible for the roles. It should be managed so that one person does not get several jobs in a year and another person is unemployed. Unfortunately, even when there is work, there is no money.
Nizam Dost clarified: The officials are more concerned about the margins than they are about the problems of the cinematographers. Why should an actor be unemployed for several years? Someone who has dedicated his life to this profession for 30 years, why should he be unemployed now and not earn his living? I know a director who is currently traveling.
This actor noted: Actors are afraid of being forgotten. We must have a place to support. A safe place should be created for the actors to be encouraged. Behind-the-scenes agents who are in a worse situation. An actor who is witty and skilled should not be unemployed and end up suffering from various diseases. Colleagues should also help each other and if something is suggested to them, they should think about their other friends.
end of message/
You can edit this article

Suggest this article for the first page