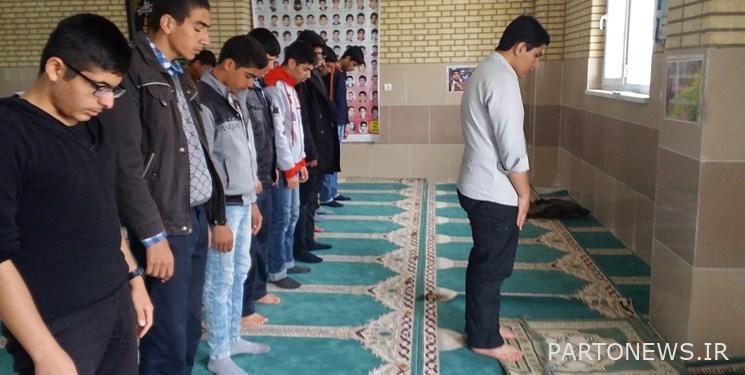 According to the education reporter of Fars news agency, Hamidreza Khanmohammadi, Deputy Civil Minister of Education and Head of the Organization for Renovation, Development and Equipping of Schools in the country, on the sidelines of the 29th National Prayer Meeting, met with Hojjatul Islam wal Muslimin Mohsen Qaraiti, Head of the Prayer Staff, and said: "If the conditions are met, there will be attractive prayer rooms for all schools and We build worthy of students.
Khanmohammadi considered the construction of prayer rooms for the dignity of students and teachers to be his religious and moral duty and added: It is our responsibility to provide attractive prayer rooms in newly built schools, but we need the necessary support and permits for schools that have already been built and do not have prayer rooms. We will achieve this with the support of Hojjat al-Islam wal Muslimin Qaraati.
Head of the country's School Renovation, Development and Equipping Organization pointed out that 69,000 schools have prayer rooms and stated: Schools with few students use available spaces for prayer, but for large schools, independent prayer rooms should be provided.
Khanmohammadi described the provision of an attractive and suitable prayer hall based on Islamic-Iranian architecture as important in the process of educating students and added: It is forbidden to open schools that are ready for operation but the prayer hall is not ready.
He stated: We believe that all schools should have decent and attractive prayer rooms, and in case of necessary support, there is a readiness to build prayer rooms for all schools in the renovation organization.
end of message/
You can edit this article

Suggest this article for the first page