In September this year Nvidia The architecture of the new generation of desktop GPUs was introduced by Ada Lovelace, who was named after a 19th-century mathematician and was one of the first computer programmers, for the RTX 40 series products, and now Nvidia has officially introduced graphics processors from this series for laptops at CES. has also unveiled The desktop RTX 4090 is currently the fastest desktop GPU, and this graphics card is also very capable at 4K resolution.
Nvidia unveiled the RTX 4060, RTX 4050 and RTX 4070 series of laptop GPUs at CES last night and promised a significant reduction in energy consumption and improved processing capabilities compared to the RTX 30 series. In this regard, Nvidia claims that these new graphics processors can provide the same performance as the previous generation RTX 3080 with only one third of the performance power.
In practice, Nvidia has announced that the RTX 4070 laptop should be able to run the latest games at 1440p Ultra settings at 80 frames per second. Additionally, for those who use the GPU for content creation and rendering, the new card can reduce render times in Blender from 2 hours to 10 minutes. Nvidia has also claimed that the new graphics processors are going to be available with lower power consumption and heat generation, which means the possible use of these chips in thinner and smaller laptops.
However, hardcore gamers demand more than what the RTX 4070 provides, and for this reason, Nvidia has introduced its highest-end laptop GPUs, the RTX 4090 and RTX 4080. The Green team admitted that with the unveiling of these high-end processors, the flagship laptops of the market are going to be launched with the support of these graphics chips. In this context, Nvidia claims that the RTX 4090 laptop can deliver up to 60 frames per second on three 4K monitors for surround gaming.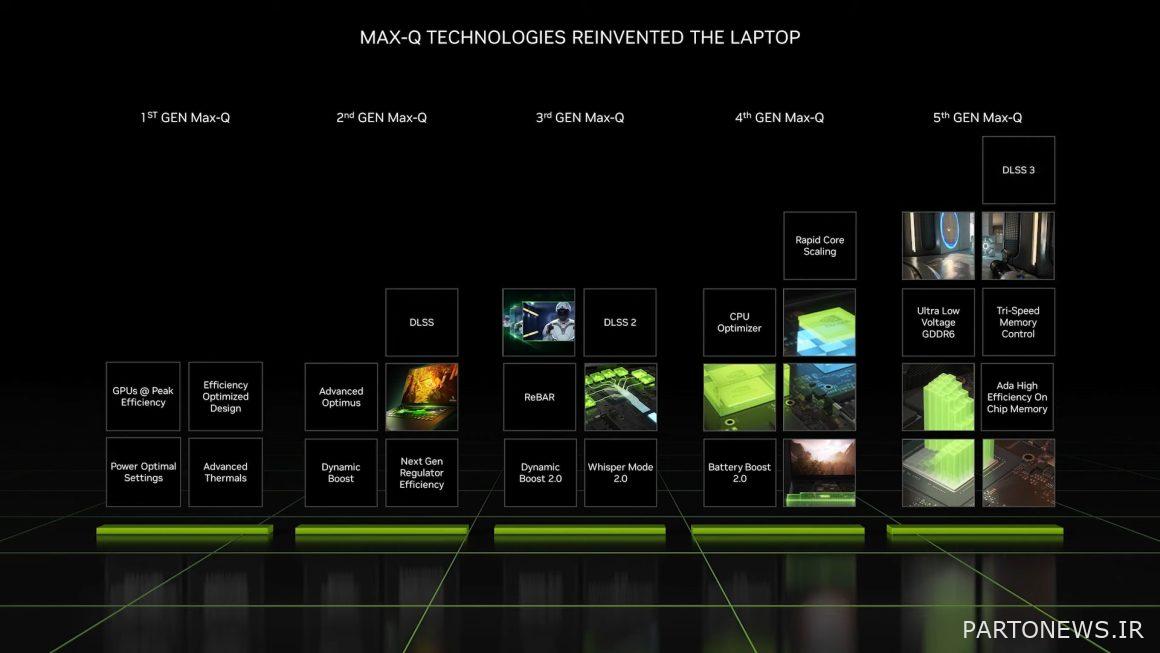 In addition, the fifth generation of Max-Q technology has arrived with the unveiling of the RTX 40 laptop processor series, and the optimized version of DLSS 3 will also be available for laptop processors. Support for low-voltage GDDR6 memory and dynamic control and reduction of energy consumption for memory are other features of this GPU series.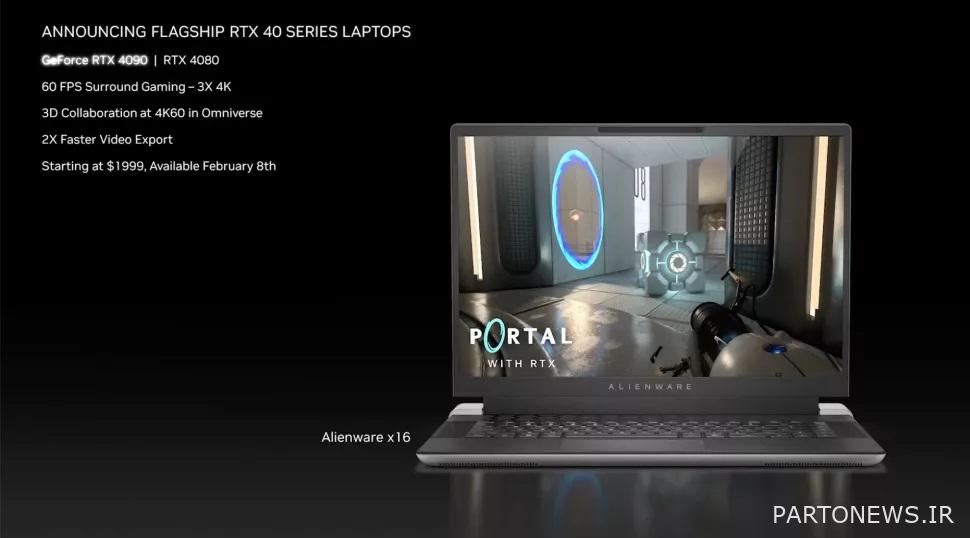 Nvidia also offers improvements to the Ada on-chip memory that doubles the bandwidth. Laptops supporting RTX 4050/4060/4070 Mobile GPUs are going to be available from manufacturers starting February 22nd at a price of $999. Laptops supporting the RTX 4080 and 4090 will also be available on February 8 for $1,999.
Points: 5.0 out of 5 (1 vote)
wait a little…