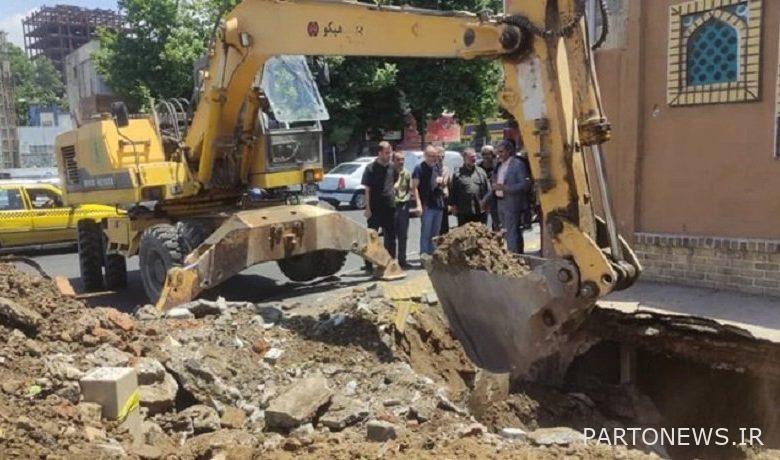 According to Tejarat News, part of an old store in Karaj It collapsed, so the shops around the store were evacuated until the area was completely paved.
According to فارسThe collapse of part of an old store in Karaj led to the evacuation of surrounding shops.
The director general of the Alborz governorate's crisis management said: "This old security shop and four shops around it were evacuated."
Mohammad Reza Fallahnejad emphasized: All the necessary security measures have been taken in this area with the cooperation of Rahvar, the police, and the Karaj Municipality, and there is no concern for the residents.
Fallahnejad reminded: the movement of soil mass was the cause of the collapse of a part of this old shop.
Gholamreza Rezvani, Deputy Mayor of Karaj, also stated in this regard: As soon as the wall of the building next to Hijrat Cinema collapsed, fire crews and the Deputy of Urban Services and Environment were present at the scene and the initial measures to prevent the crisis were carried out quickly and according to protocols. It was operated safely with the advice and information of the higher authorities and did not cause any casualties.
Rezvani continued by stating that the evacuation of adjacent and endangered buildings was one of the measures on the agenda: with the timely presence of all officials of the relevant agencies and the necessary arrangements, no casualties occurred and complete safety and traffic management and Law enforcement has also been carried out at the site and in the area.
The official said: "Using excavators, 4 trucks and loaders, 3 Nissan vehicles and 20 manpower, excavation, evacuation and security operations were carried out at the accident site, and construction operations will probably continue for the next 2 days."