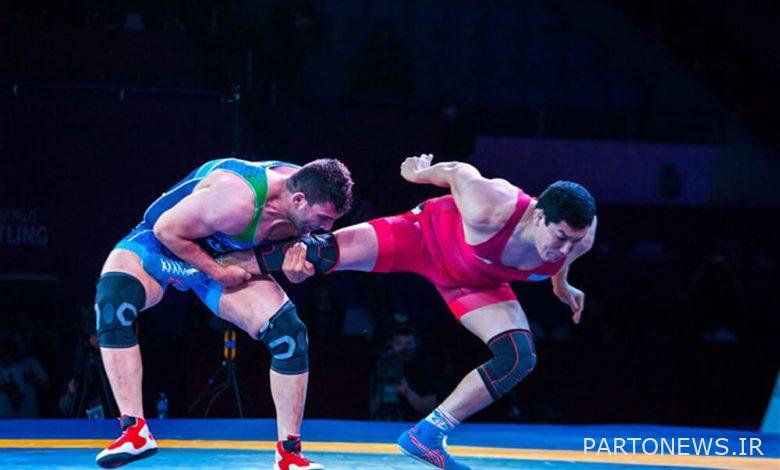 According to the Mehr correspondent, the Asian Freestyle Wrestling Championship was held on May 3 and 4 in the city of Ulan Bator, Mongolia, and in the end, the Iranian team won the championship. Rahman Amouzad (65 kg), Younes Emami (74 kg), Ali Savadkoohi (79 kg), Amir Hossein Firoozpour (92 kg), Mohammad Hossein Mohammadian (97 kg) and Yadaleh Mohebbi (125 kg) were the 6 golden freestyle wrestlers of Iran and Dariush. Hazrat Gholizadeh in the weight of 61 kg and Mohsen Mostafavi in ​​the weight of 86 kg won two silver and bronze medals for our country.
Last year, the Iranian team won the Asian Championship hosted by Kazakhstan with 3 gold, 3 silver and 2 bronze medals.
Accordingly, many wrestlers believe that winning this title, given the accurate implementation of the national team selection cycle, can be a promising result for the future, and this trend should continue.
Meanwhile, Alireza Rezaei, the Athens Olympic runner-up and former coach of the national freestyle wrestling team, said in his latest comment: "The selection of national team members from national competitions was the turning point of the freestyle wrestling championship in Asia." Of course, the difference between winning this Asian Championship and previous ones was that some of the young wrestlers shone. Nationals like Amir Hossein Firoozpour, Dariush Hazrat Gholizadeh, Rahman Amouzad shone and showed that the technical staff can open a special account on them.
He called the championship in Asia the result of a team and planned work, adding: "The most important event in selecting the national team to be sent to Mongolia was their selection from the heart of the national championship, which provided a good opportunity for the youth." For example, Mohsen Mostafavi, who was sent to an official and international arena for the first time and finally won a bronze medal.
The former head coach of the Omid wrestling team emphasized that the brilliance of the young wrestlers showed that we have good support: in order to always be among the first three teams in the world and Asian competitions and in the championship course, there must be 3 or 4 contenders in each weight To be. This means that with the competition that develops between the contenders, the national team will always be in the best technical condition and ready for international competitions.
In the end, Rezaei said that the Asian Championship is the beginning of the technical staff's efforts, noting: "We are facing important competitions this year." The World Championships and the Asian Games are held at a short distance from each other, and this is a difficult challenge for the technical staff to have two capable teams in these competitions with the right and logical choices.