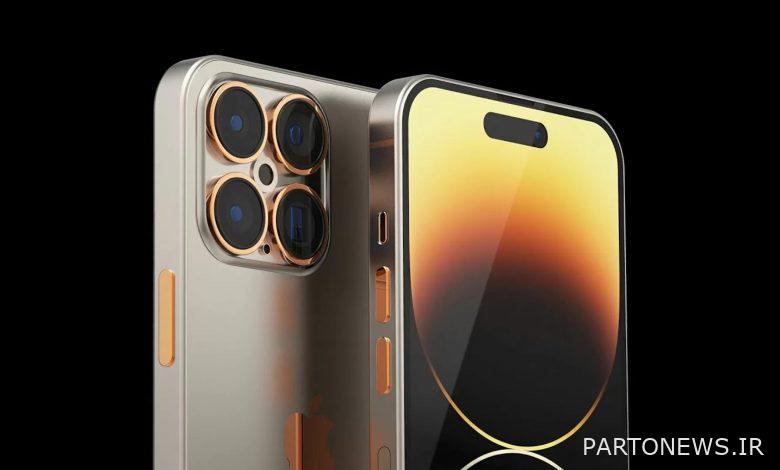 Recently, a source claimed that the iPhone 15 series supports the Wi-Fi 6E standard, and now a document has been leaked that confirms such a claim. However, this feature will apparently be limited to Pro models with the A17 Bionic chip.
A researcher and source of information named Unkownz21 It has published this document, which includes diagrams related to the iPhone 15 antenna architecture. In this plan, iPhone 15 Pro models named D8x and standard and Plus models named D3y are displayed.
Wi-Fi 6E in iPhone 15 Pro models
According to this document, iPhone 15 Pro models from the standard Wi-Fi 6E support, while the standard and plus models can only support Wi-Fi 6 they will be. The plans also show the iPhone 14 Pro and Pro Max with the name D7x and the standard and plus models with the name D2y, which shows the difference in antenna design in the iPhone 14 and 15 Pro models.
Currently, several Apple products support Wi-Fi 6E, including the new generation iPad Pro, Mac Mini, and the 14- and 16-inch MacBook Pro. Apple hasn't previously included support for the Wi-Fi standard as a feature for Pro models, but that's apparently changing this year. In fact, Apple wants to increase the distance between the standard and Pro models even more.
Wi-Fi 6E standard allows devices to be equipped with modems and routers with this standard. These routers include 6 GHz band along with 2.4 and 5 GHz bands. To use the 6 GHz band, both the router and the consumer device must support the 6E standard.
Compared to Wi-Fi 6, Wi-Fi 6E has higher bandwidth, provides users with higher speed and increases capacity. Therefore, the support of iPhone 15 Pro models of Wi-Fi 6E will mean providing higher speed to the users of these devices. Of course, we must mention that one of the reasons for this higher speed is the empty 6 GHz band due to the small number of devices and routers capable of supporting Wi-Fi 6E.
Along with Wi-Fi 6E, the leaked documents confirm that iPhone 15 Pro models will 3nm A17 chip They will be equipped with volume and power buttons in a solid state (not moving).