social
Welfare and Cooperation
Order of the President to the Informant and the Ministry of Labor to follow up on the request of retirees – Mehr News Agency | Iran and world's news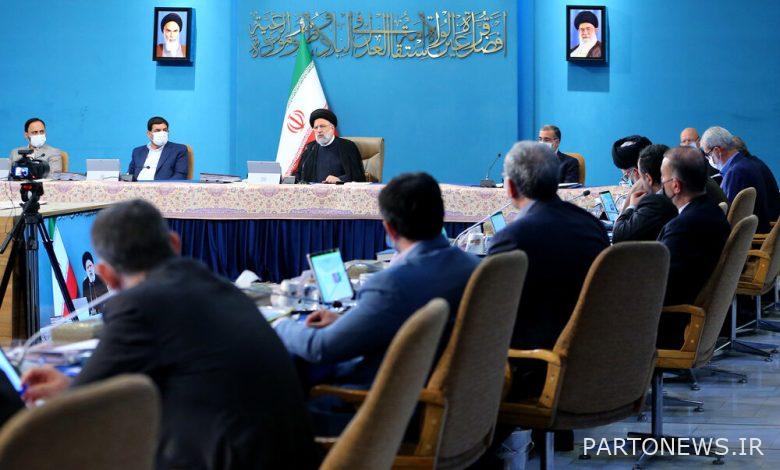 According to the Mehr news agency, quoting the presidential information base, President Hojatoleslam Seyyed Ibrahim Ra'isi in today's meeting of the cabinet called the creation of hope in the society one of the demands of the Supreme Leader and an important task of the government and emphasized: It prevents the text of work that serves the people and creates hope in the hearts.
The President called the creation of despair in hearts the work of the devil and demons and said: God-seeking man is always alive with hope and we, as servants of the nation, must both hope for the future and inject the spirit of hope into society.
In honor of the memory of the martyrs Dr. Mostafa Chamran and Major General Haj Qasem Soleimani, who with "hope and jihadi spirit" overcame the problems and obstacles "can not be" and with great facilities did great work in the field of fighting the enemies to the teeth, armed, He referred to them as role models.
Raisi called the actions and efforts of doctors and nurses in the face of the corona epidemic as another example of hope in society and added: In spite of all the shortcomings in the field of service, they created a field with self-sacrifice and self-sacrifice and provided the ground for the return of hope and vitality to the society.
The President emphasized: "The current situation in which the deaths due to the corona have reached single digits and zero in some days, as well as the very low rate of infection, which has provided the possibility of reopening in various classes and creating excitement in the country." The people, and especially the efforts and actions of the medical and nursing community, and I have witnessed these struggles and sacrifices in recent months in Tehran and some other cities by attending hospitals and medical centers, and I am grateful to them.
Ra'isi also referred to the meetings he had with the nomads on the sidelines of his trip to Chaharmahal and Bakhtiari province, and said: "Our dear nomads gave 10,000 martyrs during the holy defense and endured many hardships. They have and there is not a speck of despair and hopelessness in their hearts.
He added: "Some foreign media, especially Persian-language networks, try to create despair and hopelessness in the hearts of the people, but they have always failed with the presence of our dear people on the scene and have not achieved their goal."
"Today we are in an economic war," he said. .
Ra'isi instructed the First Deputy, the Legal Deputy, the Ministry of Cooperatives, Labor and Social Welfare and other relevant departments to follow up on the demands of the dear retirees regarding their pensions.