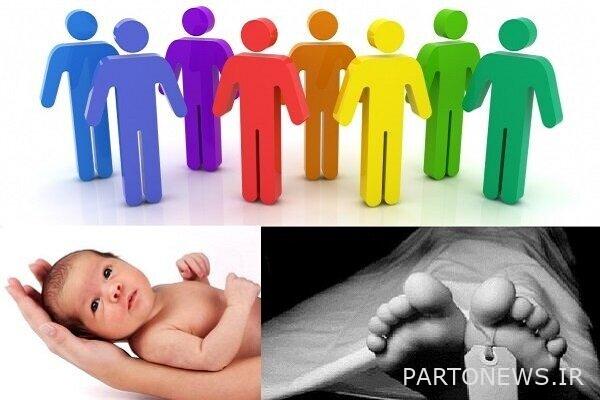 Vahid Hulusi in an interview say With Mehr's reporter, he said: In the last 10 months of this year, we have seen a good process in the registration of births, deaths, marriages and divorces in the province, and our colleagues tried to register vital events on time by attending the funeral homes and hospitals.
He clarified: Ardabil province ranks 12th in divorce rate, marriage registration ranks 3rd, birth registration ranks 19th, and death registration ranks 7th in the country.
Deputy Technology and Information of Ardabil province registry said: 13 thousand and 88 births have been registered in Ardabil province in 10 months of this year, with an average of 43 births per day in this province and new birth certificates are issued for babies.
Hulusi added: For every 100 girls, 103 boys are born in this province, and the average age of mothers in this province is 28 years.
In another part of his speech, he noted: 1.5% of the country's births are registered in Ardabil province, which is a remarkable statistic.
Hulusi also added about the 10-month statistics of deaths in this province: In 10 months of this year, 6,252 deaths have been registered, and we see 20 deaths in this province every day.
He stated: For every 100 deaths of women, 126 deaths of men are recorded in this province, which is 1.7 percent of the country's death share belonging to Ardabil province.
Hulusi also stated about the registration of marriage events: In the 10 months of this year, eight thousand and 255 marriages were registered in this province, where the marriage age of men was 30 years and women were 24 years old.
In the continuation of his speech, he clarified: 2% of the country's marriage registration is related to Ardabil province, which seems to be witnessing different conditions compared to previous years in this area.
The deputy of technology and information of civil registration of Ardabil province announced the registration of 2 thousand 792 divorce cases in 10 months of this year and said: the average age of divorce for men is 36 years and for women is 31 years, and 2% of divorces in the country are registered in this province.