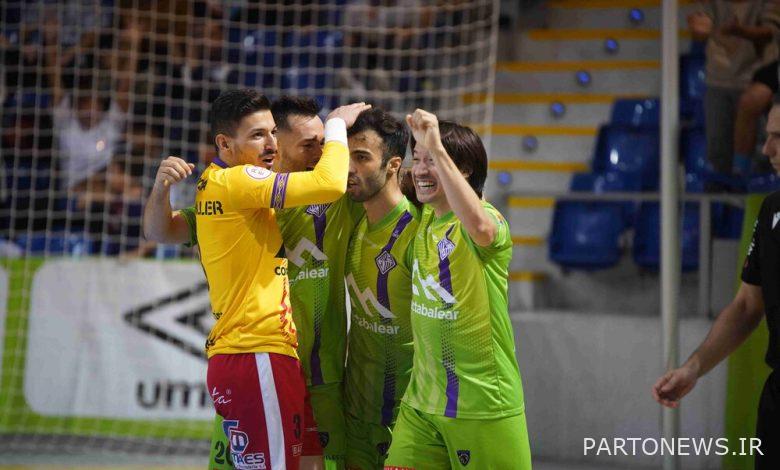 According to Mehr reporter, in one of the matches of the 8th week of the Spanish Futsal League last night, the Palma team hosted the Vine Albali Valdepeñas team at the "Son Moix" hall in Majorca, and the match ended with a 5-3 advantage in Palma's favor.
The match between the two teams was influenced by the presence of three players of the Iranian national futsal team on the field. Hossein Tayibi and Muslim Oladaghbad were present in the Palma team, and Saeed Ahmad Abbasi was experiencing his first appearance in the Albali team.
Among these three players, Moslem Oladaghbad was more brilliant by scoring and registering an assist and was one of the factors of Palma's victory in this match. With only a few seconds left before the end of the first half, Oladaghbad managed to score Palma's third goal on a combined move. In the second half and in the 33rd minute, he assisted Mancuso for his team's fourth goal.
In this match, Hossein Tayibi had several scoring opportunities on Albali's goal, but he could not convert them into goals. He had a one-on-one opportunity in the 12th minute, but the opponent's goalkeeper blocked this opportunity. He also shot twice at Albali's goal in the 28th minute, but the goalkeeper's reaction did not go anywhere.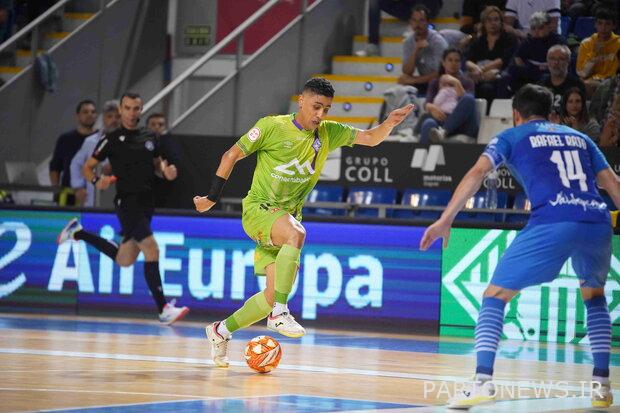 The events that led to the superiority of the Palma team over Albali took place in the last minute of the first half. where "Solano", the player of Albali, was sent off in the 19th minute and Palma scored two goals in the same minute.
In his first experience in Albali, Saeed Ahmad Abbasi played for this team but failed to score or assist.
With this victory, Palma gained 16 points to rank second after Barcelona with 21 points. Albali team also lost 9 points in a row and fell to the 11th place.