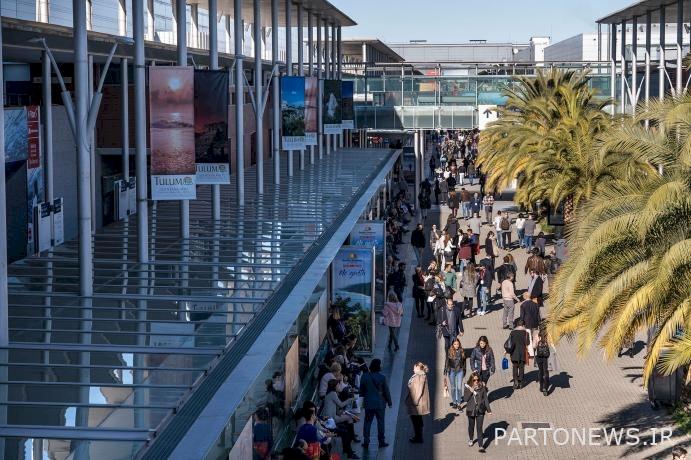 Hadi Sajjadirad, Director of Tourism and Handicrafts of the Tourism and Automobile Association, in an interview with Heritage Aria reporter, said about Iran's presence in the Fitor Spain exhibition: "Participants from the Middle East were transferred to Hall Four and are in the Hall of European Countries."
10% discount for those present in Fitour
Sajjadi Rad pointed to holding numerous meetings with tourism unions in order to better participate in the exhibition and said: "The place of public revenues was taken over."
The director of tourism and handicrafts of the Tourism and Automobile Association added, "This 10% discount, which was welcomed by the communities, encouraged them more to attend the exhibition."
"With the good support that was formed, the capacity of 14 booths was completed in less than a week, and the next steps, including obtaining an invitation and setting an embassy appointment, began quickly," he said, noting that the booths were handed over in the shortest possible time.
Introducing the original architecture of Iran with elements from the Achaemenid and Safavid periods
Sajjadirad explained about the design of the Iran pavilion in this Fitour period: ", Was selected and entered the implementation phase."
Explaining the design of the Iranian pavilion, the director of tourism and handicrafts of the Tourism and Automobile Association said: "The general part of the structure consists of columns and capitals that represent the original Iranian architecture. "Some of the capitals are modeled on the Achaemenid period and some are based on elements from the Safavid period."
Persian Roman design decorated with luxurious Persian carpets and beautiful losers
He pointed out the importance of lighting in the design done in order to make the Iranian pavilion as large as possible and added: "The pavilion consists of 14 pavilions, a teahouse and a VIP section, in the center of which is a section called Persian Rome. "On top of this section, which is decorated with one of the luxurious Persian carpets, a dome-shaped structure decorated with a beautiful loser has been designed."
Collaboration with the Prisoners' Cooperative Foundation to present the art of prisoners in Fitour
Referring to the presentation of luxury Iranian handicrafts at the event, he said: "We have had good interactions with several handicraft workshops and collections, as well as the Prisoners 'Cooperative Foundation in order to empower people under training and support prisoners' art."
Referring to the cooperation with the Iranian Embassy in Spain to hold two Iranian and Iranian Studies night programs, Sajjadirad said: "Accordingly, it is not possible for the band to perform, perform rituals and perform such activities at this event."
"Despite planning and preparation for such a ceremony, we took them out of the program," added the director of tourism and handicrafts of the Tourism and Automobile Association.
The Victor Spain exhibition will be held from January 19 to 23, equivalent to January 29 to February 3, at the IFEMA International Exhibition Center in Madrid, the capital of Spain.
.