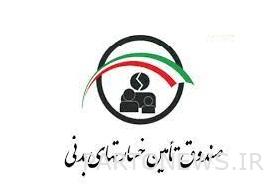 With the immediate action and follow-up of the bodily injury insurance fund;
According to Monetary Financial News, quoting the public relations of the Personal Injury Insurance Fund; Following the overturning of a minibus on Kamyaran Road in Kurdistan on 11 September, which resulted in the death of 15 compatriots, due to non-coverage of the insurance liabilities in this accident, the Personal Injury Insurance Fund under Article 13 of Third Party Insurance to cover the insurance and compensate the deficit and Assistance and support to the victims and survivors of this accident amounted to two billion rials for each victim and the total damages paid in this accident was 30 billion rials.
Regarding the measures to pay compensation to the victims of this accident, Majid Behzadpour emphasized: In line with the objectives set by this organization, the staff and provincial managers put the follow-up and investigation of the cases of the dead and injured in this accident on the agenda and take immediate action. Accurate damages were paid to the victims and survivors.