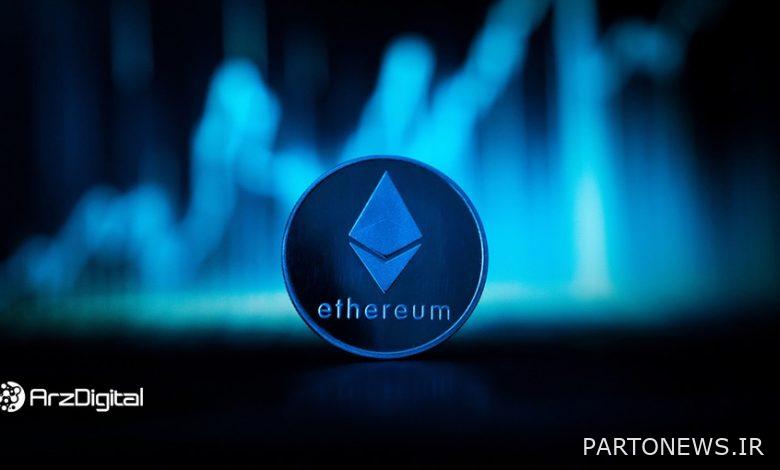 Late last week, Atrium Foundation member Tim Beiko announced that the Atrium network mechanism would not be moved from proof-of-work to stock-proof in June, leading to a drop in Atrium prices. Some now believe that further delays in finalizing the upgrade may still have a negative impact on Atrium prices.
To Report Kevin Briefing Atrium prices now appear to be above the most important support in their trend. The world's second-largest digital currency has lost about 18 percent of its value in the past two weeks, and its decline deepened after the Bico team announced that the upgrade of the digital currency network would be delayed. The exact date of Atrium's transfer to stock proof has not yet been determined; But members of the digital currency community have long believed that June 2022 (June) would be the time to implement it.
Bico wrote on Twitter on Tuesday:
Atrium will not be upgraded in June; But it will probably be implemented a few months later. The exact date is not yet known; But surely the mechanism of proving the current work has reached its final days.
The Atrium network has always been known for its slow pace of development. Atrium developers have been planning the upgrade for several years; As Vitalik Butrin, the co-founder of this digital currency, initially said that this upgrade will be ready in 2016. On the other hand, further delays in finalizing this upgrade may still affect the price of Atrium.
Over the past five days, the Atrium price has used its 50-day moving average (MA 50 – yellow line in the picture) as support. Although the demand for this digital currency has always grown around the area, increasing sales pressure at current levels could have dire consequences for the market. If Atrium loses its $ 3,000 support, its price could drop to around $ 2,400.
Although technical analysis shows that Atrium will fall if the $ 3,000 support fails, there are many fundamental factors driving up the price of this digital currency. For example, more than 11.5 million atriums are currently invested in the Atrium 2.0 deposit agreement, and more than 2.1 million atriums have been burned so far during the EIP 1559 token project. Atrium Digital Currency Exchange has now reached its lowest level in four years, at 20.6 million units.
Also read: What is Atrium 2.0? Everything you need to know
Such data show that Atrium's sales pressure and potential supply have been significantly reduced. If one of Atrium's daily candlesticks closes above the 200-day moving average (MA 200 – red line in the chart) at $ 3,500, the price of this digital currency could rise again, making Atrium 4 the first target. It will be $ 120.