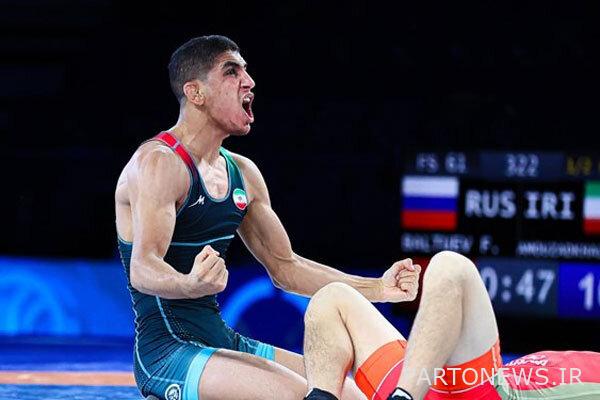 According to the Mehr news agency and quoting the public relations of the Wrestling Federation, the competitions Category Ranking and final of the first five weights of the Asian Adult Freestyle Wrestling Championships from 14:30 today (Saturday) in the city اولان Mongolia Bator is being held.
Rahman weighs 65 kg Uncle In the first round with a result of 11 to 0 against Inayat God Won from Pakistan. He won the second round with a result of 9 to 0 کایکی یاماگوچی The world youth champion defeated Japan and advanced to the semi-finals Final Found its way.
He is at this stage Tsugbadrakh تسیویسورن From Mughalistan With a result of 6 on صفر He took the lead and went to the final. Uncle In the final match in a match Calculated With a result of 3 to 1 from the dam باجرانگ پونیا Olympic bronze and silver and bronze medalist from India He passed and won the gold medal.