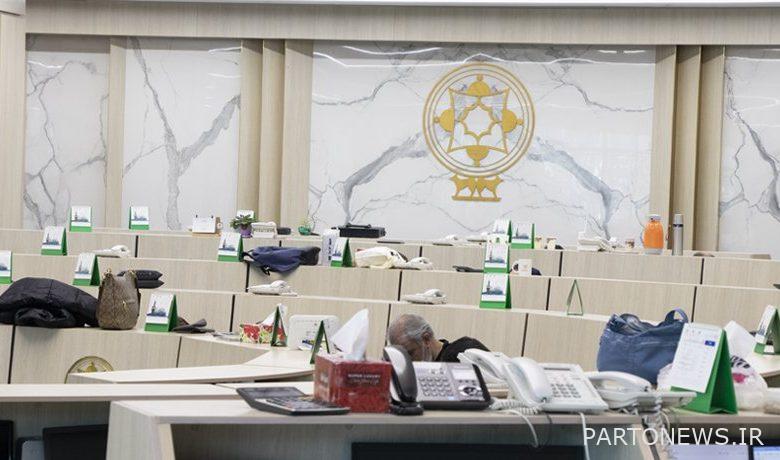 According to Tejarat News, the stock exchange grew by 1,284 units yesterday and reached the level of 1,547,000 units. There are several signals for the market today, and experts believe that the glass hall is experiencing a balanced upward trend. Accordingly, the overall index is expected to be somewhat positive on this day.
Hossein Ghorbanzadeh, head of the Privatization Organization, said: "The symbol of independence will be reopened next week and the symbol of Persepolis will be reopened in the next three weeks."سنا)
The reopening of the symbol of independence and Persepolis will increase the circulation of liquidity in the capital market.
Mehdi Khatibi, CEO of Iran Khodro, stated: Iran Khodro will export at least 15,000 vehicles to the Russian and Venezuelan markets this year.Reporters Club)
This can increase Iran Khodro's profitability.
The Middle East claimed that Iran had recently made an offer to the United States in connection with the Islamic Revolutionary Guard Corps (IRGC) to revive the Nuclear Non-Proliferation Treaty, which removed the IRGC from the list of US foreign terrorist organizations. The United States has not yet responded to the suggestion that a solution be described as intermediate.Selection)
If the sanctions are lifted and some kind of negotiation takes place, the stock market will rise in the long run.
Supply of car manufacturers in the stock market
Hossein Ghorbanzadeh, head of the Privatization Organization, said: "The remaining shares of the government in Saipa and Iran Khodro are very valuable and golden, and certainly for the transfer of it in blocks, the management value of these shares must be valued and taken into account."EconomyOnline)
By offering the remaining shares of Saipa and Iran Khodro in the stock market, it can increase the confidence and liquidity of shareholders in this market.
Iranian Foreign Ministry spokesman Saeed Khatibzadeh announced that the Russian Foreign Minister will visit Tehran at the end of this week.University student)
This can be considered a positive signal for agreement in the negotiations.
Read the latest capital market news on the Trade News page.