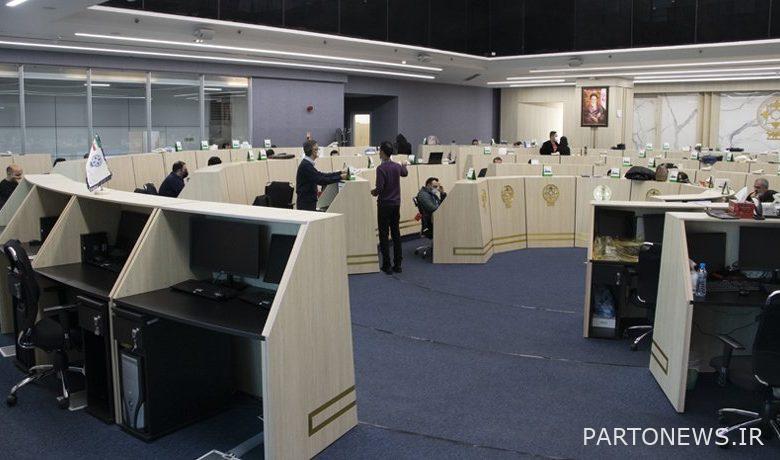 According to Tejarat News, the stock market last week experienced a decline of two percent and reached the level of one million and 533 thousand units. There are several signals for the market today, and experts believe that the glass hall is experiencing a negative trend. Accordingly, it is expected that the overall index will be somewhat negative on this day.
EU Ambassador to Occupied Palestine Dmitry Zanchev said the international community would eventually reach an agreement with Iran on its nuclear program. (فارس)
If agreed, the stock market can be expected to rise in the long run.
Ruhollah Izadkhah, a member of the Parliamentary Committee on Industries and Mines, said: "Using the capacity of the energy exchange to compensate for the electricity deficit is a very good solution, of course, the condition is to be popular and not government intervention and orderly pricing." (Reporters Club)
The supply of electricity in the energy exchange can balance the price and the way of using electricity.
Mahmoud Hassanlou, Deputy Minister of Technology and Innovation Development of the Central Securities Depository and Settlement Company, said: The third stage is the payment of justice dividends, which is conditional on receiving the number of the survivors; It is done in late July. (IRNA)
Some experts believe that the liquidity of justice dividend payments can return to the capital market in the form of long-term investment.
The exact time of the reopening of the symbol of independence and Persepolis is not known. Ghorbanzadeh, the head of the Privatization Organization, said that the OTC is following up on the companies and the Privatization Organization, but that the opening could not take place until the disclosures were made. (ایسنا)
Mohsen Khodabakhsh, a member of the board of directors of the Exchange Organization, said: "Exchange and OTC proposals regarding the effects of one percent changes in the range of price fluctuations for the new season will be reviewed and decided in the meetings of the Board of the Exchange Organization." (stamp)
Increasing the amplitude of volatility in the long run can balance the trend of capital market transactions.
Read the latest capital market forecasts on the Forex Trading Forecast page.