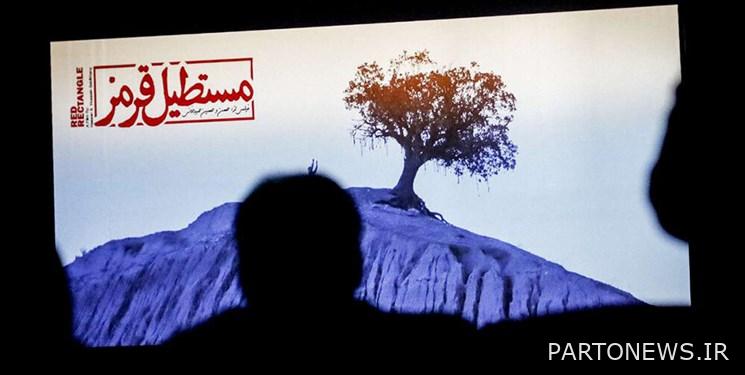 Hossein Seidkhani, one of the directors of the movie "Red Rectangle", in an interview with Fars News Agency, referring to the trip of some constructive actors to Ilam province for the screening of this film, said: "We arrived in Ilam province on Wednesday morning (March 4)." And at the beginning of entering the central television of this province, we went and did a detailed interview about this movie.
He continued: "After that, we were the guests of the representative of the Supreme Leader and Friday prayer leader of Ilam province, who presented a report on the screening process of this holy defense work in Ilam province and other cinemas in the country." Praised.
Seidkhani emphasized: They also pointed out that the "red rectangle" is in line with the statements of the Supreme Leader and his decree on the globalization of the bombing of the Chavar football field in Ilam province.
He emphasized: "My brother and I have been worried for years about being able to make a film about the tragedy of the bombing of the football field. Thank God, this was achieved. It is the fourth region to camp in the mountains to make the war more favorable.
According to one of the directors of the movie "Red Rectangle", on Wednesday, March 2, this film will be screened in 2, 17 and 19 sessions in the presence of the highest executive official of the province, namely the governor, managers of executive and cultural institutions of Ilam province, a number of martyrs' families and a number of Footballers were screened.
Regarding the audience's response to the film in Ilam province, Seidkhani said: "This province has only one cinema hall and only one chance a day is allocated to" Red Rectangle ", but fortunately, since the screening of this film, at least 200 people have been screened every night." They watched the movie.
In the end, he pointed out: In fact, the screening of this work in Ilam province has caused the people of this region to reconcile with the cinema after two years of the corona outbreak. According to the audience, there is a possibility that "Red Rectangle" will be screened by the end of the year.
According to Fars, winning the Crystal Medal and the Golden Plate from the International Ficts Festival in Italy, the winner of the International Resistance Festival and the honorary diploma and the Golden Plate from the National Lantern Festival are among the honors of this film.
Andisheh Fooladvand, Mehdi Asadi, Ali Osivand, Mohammad Maghami, Jamshid Jahanzadeh, Shahrbanou Mousavi, with the presence of the French Charles Cowan, with the introduction of Hassan Mazloumi and Atefeh Morshedi and the teenage actors Hasti Sadeghian and Daria Aslani are among the "Red Rectangle" actors.
End of message /
Suggest this for the front page