Balls and nets
Sport
Referee's defense of the national volleyball team; We are looking for generational change and success in the Olympics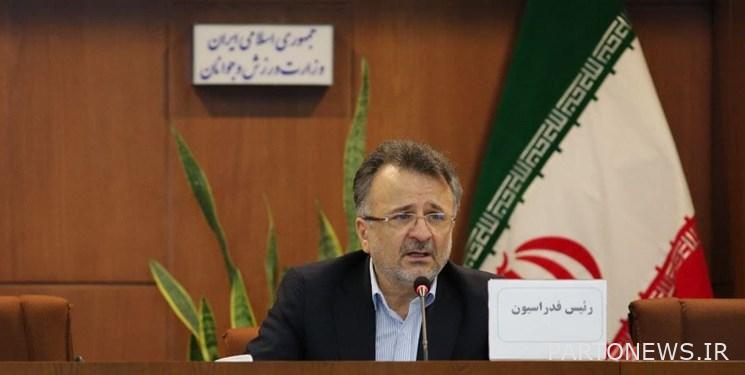 According to Fars News Agency and quoting the Volleyball Federation, Mohammad Reza Davarzani, President of the Volleyball Federation, arrived in Sofia this morning and went to the national team (Vitosha Park Hotel) for lunch.
Regarding this period of the League of Nations, he said: "Countries participated in these competitions in order to prepare for the participation in the world championship and with foresight while looking at the Olympics." Everyone wants to participate in these important events with different combinations, and now is the time to give the younger ones a chance. We also had fundamental changes after the Olympics and the Asian Championship, and we gave a number of young players a chance, but unfortunately some of the same players lost their teammates due to injuries, who happened to be our key players.
He added: "Naturally, these injuries and the absence of Karimi, single and competent, who are from the new generation and whose presence helped the growing path of volleyball, overshadow the performance of our team." Of course, some other countries have also made this generational change, for example, the same Bulgarian host is looking for the future by rejuvenating his team and taking advantage of the hosting opportunity.
Emphasizing the high expectations of the people from the national volleyball team, the referee added: "People love volleyball and are looking for the victory of their national team, which is a perfectly right expectation, but if it were not for young players like the developed countries, the goal would be to enjoy." It was from playing, the team did its job without stress and pressure. We have played five games so far, with two wins and three losses, and we have seven more tough games ahead of us. Many had a win-win analysis of some of these games, we would love to win all the games, but it remains to be seen whether all the features are available or not? The team does not have three main players at the moment and we have to give time to the players and the national team so that they can gain enough experience.
Regarding the reason for his presence with the team, he said: "I came to the team to create encouragement, and these appearances and encouragements reduce the pressure on the team." The last few days have seen sharp criticism in cyberspace. Anyway, people like to win the whole game, but we have to keep in mind that sometimes we have to pay to achieve a long-term goal. I came to tell these players who are the children of Iranian volleyball that the path we are following is important. Every time we supported the youth and gave them a chance, we achieved results in the long run. Our young players do not have to worry in order to show their true ability. Hope for the future, we all support the players to be what they really are because the successful people of the past have not forgotten them.
End of message / T138
Suggest this for the front page