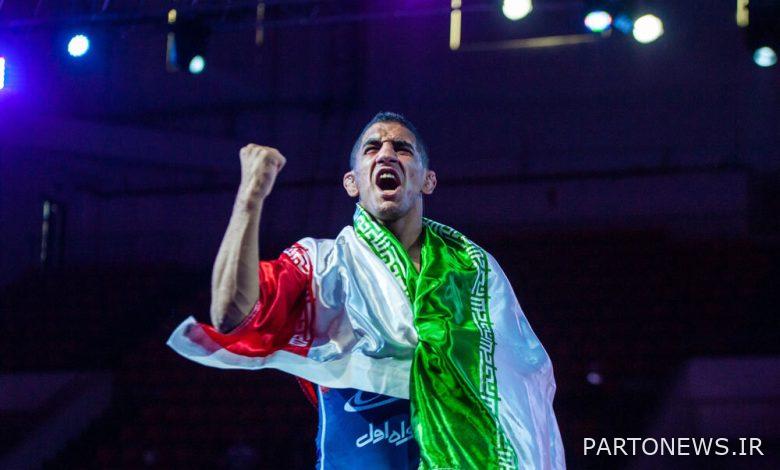 According to the Mehr news agency, the website of the World Wrestling Union states: "Ali Savadkoohi won the gold medal in the 79 kg weight category in Asian freestyle wrestling by defeating his Indian opponent and said about this success:" It was the first time I fought an Indian wrestler From Thought struggle I could have won 10 to 0, but I couldn't. When I was 8-0 ahead of the ship, I thought I would finish it, but it got complicated, but luckily I won the fight.
In the 97 kg weight category, Mohammad Hossein Mohammadian, the 2014 world bronze medalist, easily defeated the wrestler from the host country and won the Asian championship.
After winning the Asian gold, Mohammadian said: "I already knew my opponent." Mongolian wrestler in world competitions Oslo It was the fifth and I had analyzed his ships. I was 100% sure I would win, but it was hard. I just wanted to finish the fight in the shortest time.
Younes Emami in the weight of 74 kg in the quarter-final stage match is hardly against دایچی Takatani "Japan was my first wrestler," he said of the fight, which won a gold medal. If you are a wrestler, you know that the first ship is different from the next. In that fight I performance I was not good, but I'm glad I won. Anyway win win Is. "I am in the next tournament and I will definitely start my first match better than what I did here, and overall I am happy that I won the Asian gold medal by defeating my big rivals."
The 35th Asian Freestyle Wrestling Championships will be held in the city on May 3rd and 4th اولان Bator Mughalistan It was held that in the end, the Iranian team won 6 gold, 1 silver and 1 bronze medals.