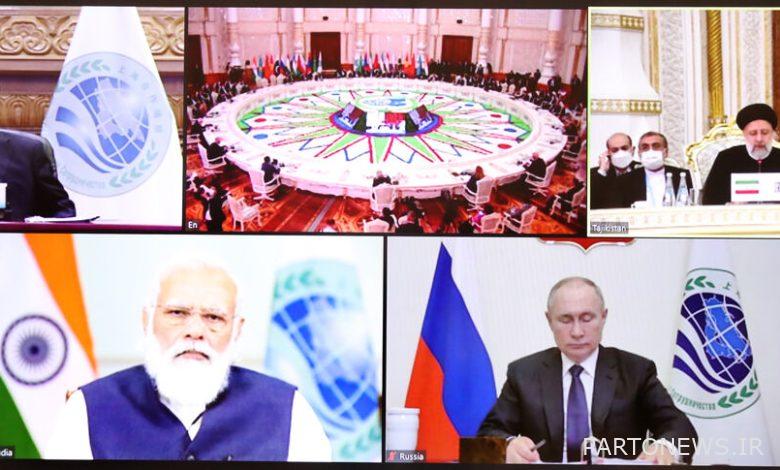 In the following note of 30 September 1400 of Jam Jam newspaper, written by Amir Abbas Ali Mansouri, a military expert, we read: By joining the Shanghai Cooperation Organization, Iran became a member of a very important treaty that can have a great impact on the region economically, politically, culturally, socially as well as militarily. From a military point of view, we are a very powerful country, and in such circumstances, membership in this organization can lead to synergy between countries. With joint military maneuvers, we can both enhance each other's operational levels and work together on appropriate tactics, techniques and weapons in the area of ​​perceived threats in the region. Such agreements will enable us to share our knowledge in the field of military training and exchange of experiences in the field of universities and Davos. We have a valuable experience in this field and they also have these valuable experiences, and these educational trips can be very effective.
It is natural that in the field of military and security understandings, specific conclusions should be reached on the strategies as defined by the General Staff of the Armed Forces of each of the member states of this treaty. With the exchange of military affiliates and in the next step of training discussions and subsequent conclusion of defense agreements, it can be considered to increase the level of cooperation and prevent strategic measures in order to prevent actions such as piracy, smuggling, drug trafficking and other security and military issues. Do defense and military.
These collaborations can even extend to space, land and sea. Another point is that this agreement can be an arena and market for the sale of military weapons, depending on the geographical area. We have reached a very high level of self-sufficiency in the field of military equipment production. Equipment such as cannons, electronic warfare tools, defense, radars, drones, etc. are among the facilities that Iran can sell to strengthen its defense economy. This is true even for individual equipment such as clothing and boots to advanced equipment.
As the member states of this treaty get closer to each other, the ground is reached for reaching a common understanding in the fields of security, military and defense. Each of these is defined in the field. It is noteworthy that in general our definition of a defense doctrine is deterrence. Efforts are being made in the arena to stifle any threat. We have shown that we are moving in this direction in the fields of security and defense. We have never started a war, and our military strategy is not offensive, but deterrent; Of course, aggression in this definition means that in case of action by the threat, we will react. SCO member states can formulate military agreements based on deterrence.
.