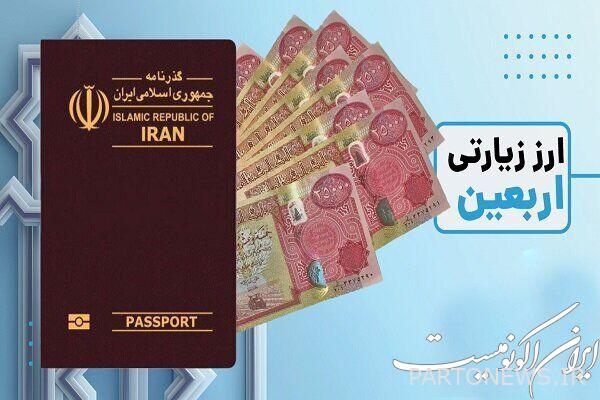 According to Iran Economist, Hojjatullah Farzani In an interview with a reporter Iran is an economist He stated: The central bank's actions in managing the Arbaeen currency market are commendable, because with special measures, it significantly contributed to the ease of people's access to the Iraqi dinar. The central bank provided the pilgrims with the currency of Arbaeen without any problems, as we have seen, unlike the previous years, there were no long queues to receive dinars.
This financial and banking expert added: Fortunately, there are enough Iraqi dinars, but due to the lack of dinars, Arbaeen passengers were paid dollars instead of dinars in the past years. In the past, the central bank faced a shortage of dinars, but in the current management of the central bank, Iraqi dinars were sufficiently supplied and dollars were not used instead of dinars, which is a small step for dollarization.
Pointing out that the actions of the central bank in allocating Arbaeen currency are not comparable with previous periods, Farzani said: This year, Hosseini pilgrims did not face any currency challenges to participate in the Arbaeen ceremony and travel to Iraq, because the pilgrims can register easily and immediately through the internet. They prepared the currency they needed; Therefore, the central bank should be commended for these measures.
He added: This year, the central bank paid the Arbaeen currency on time and had prepared a precise and complete mechanism for it. Besides, he was able to manage the needs of the Arbaeen currency in such a way that I, as a citizen, have rarely heard of pilgrims having problems, so it can be said that the way of managing the Arbaeen currency has become much better compared to previous years, and even the hands of currency dealers from this market was also shortened.
Farzani emphasized: During this period, the central bank used the capacity of several large bank branches and guard branches on holidays, which also became a factor for better management of the Arbaeen currency.