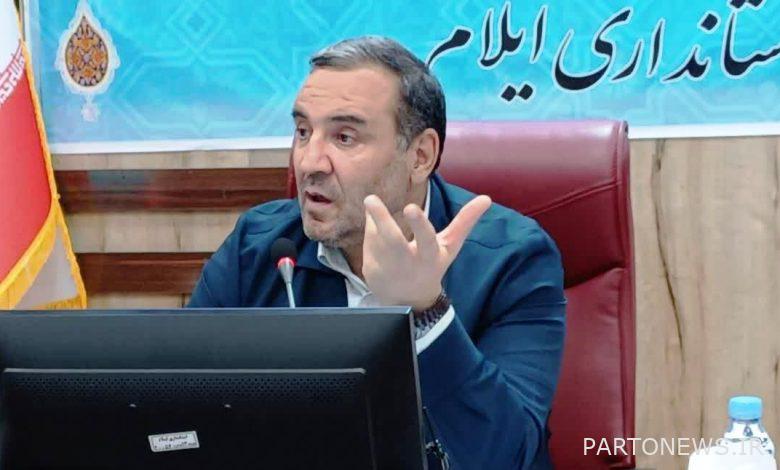 According to an IRNA reporter, Hassan Bahram Nia On Sunday, he stated in the working group of education, research and technology of Ilam province: the driving force of the economy, employment and entrepreneurship of the province is in the shadow of the performance of this working group of education, research and technology.
Congratulating the research week to all the researchers who work in some way in connection with the production of science and technology, he said: this working group is actually a collection of influential agents in the field of employment and entrepreneurship, which can play an important role in creating employment by using to have technology.
The governor of Ilam stated: Ilam province is not short of converting science into products and commercializing it on a national scale in the field of science and technology, and one of its examples is the entry of the province's University of Medical Sciences into the world ranking system in the field of research.
Emphasizing that during the research week, all the people who work in the fields of science and technology in the province should be honored, he said: Today, 300 elite people are members of the elite foundation of the province, and this is one of the very good capacities of the province. river, which will be used for the development of the province.
Pointing out that we should provide all facilities for elites, he added: The connection between universities, researchers and science and technology parks in the province should be strengthened more than in the past.
The governor of Ilam said: Today, war is domestic due to new technologies and it is due to cyber warfare that today technology is the first word in the world.
Bahram Nia added: With the help of young researchers, Islamic Iran has reached a position where it has cruise missiles, our young people have reached a stage of science and technology where our military strength and power is a deterrent and this is a sign of strength. And this power and authority has been achieved in the shadow of science and technology.
He stated: The executive bodies should take steps in relation to their duties and missions in the fields of science, technology and research, pay attention to a research discussion and strengthen the incentive system for the development and promotion of research, which will strengthen the spirit of people who enter this field. be strengthened