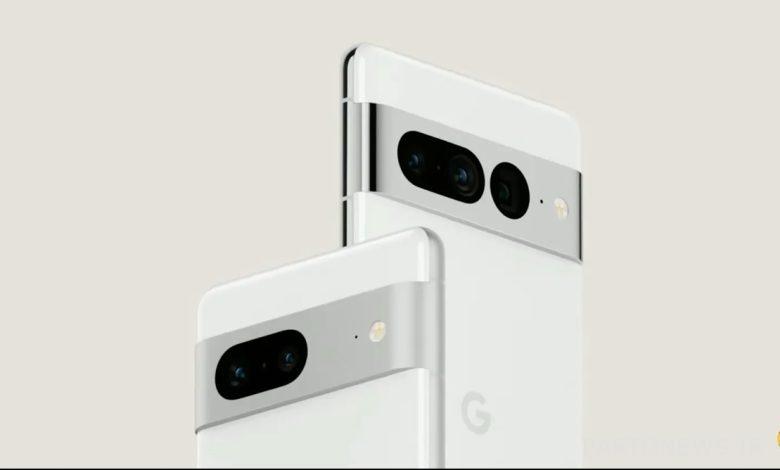 Few prototypes in recent months Pixel 7 And 7 پرو from company Google They left, but the company tracked them down and blocked them so that their full specifications would not be leaked before release. With these interpretations, it seems that one of these prototypes still contains new information for us.
Adventure It started when one of the owners of these blocked prototypes decided to meet with the director of the newsgroup Google News At Telegram Call. The group was then able to extract information from this unused phone with limited data such as inputs created to boot the phone along with the bootloader code.
Specifications of 7 Pro Pixel Tensor Chip
It should be noted that now probably the first available details of the cores used in the chip GS201 We have the Pixel 7 Pro. According to the source, the second generation of the chip Tensor Probably like the previous generation to use the design 2 + 2 + 4 Will continue.
The design includes 4 cores Low ranking for simple things, 2 cores Intermediate and 2 cores Powerful to perform heavy processing tasks.
According to the group, details of mid-range or high-end chips are currently available Tensor 2 Does not exist, but according to some of the information recorded when booting the phone, the low-end core of the Pixel 7 Pro chip looks the same Cortex A55 Be.
On the other hand, according to the team's findings, the Pixel 7 Pro is likely to have touch-to-chip capabilities Cirrus Logic CS40L26 Will be equipped with a newer generation of the same chip used in Pixel 6 Pro Is. Also hardware STMicroelectronics ST54K NFC Also give way to a simpler model ST21NFC Data that lacks UWB And apparently the UWB feature is supposed to be supplied by other components.
The group also claims that the Pixel 7 Pro is a prototype display panel Samsung S6E3HC4 It is a newer generation of the panel used in the Pixel 6 Pro. The final item seen also goes back to the maximum brightness of this phone, which apparently the amount 800 نیت Last year in the amount 1000 nits Increased.
All in all, these specifications may be appealing to die-hard Google fans, but they still do not say how the Pixel 7 Pro will perform in the real world. In addition to these cases, the examined phone is still «prototypeIs considered and still has the potential for change.