International
Iran
Russia sharply warns US; Sanctioning Putin means severing ties between the two countries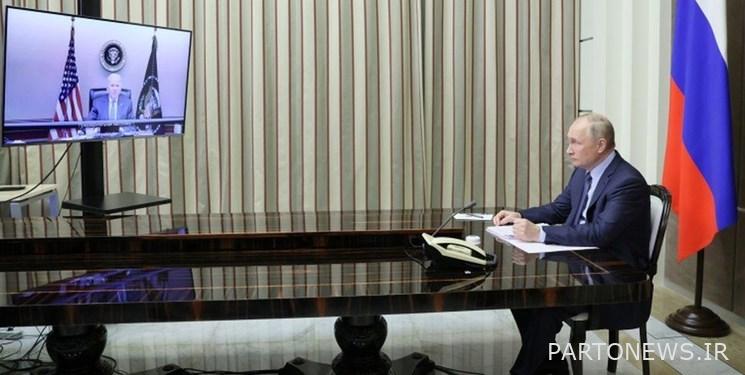 The unveiling of the Democrats' plan in the US Senate to impose possible sanctions on senior Russian officials, including the president, provoked a sharp reaction from the Kremlin, according to Fars News Agency's International Group.
Democrats in the US Senate on Wednesday night unveiled a plan to impose massive sanctions on senior Russian government and military officials, including President Vladimir Putin.
The proposal, which is also backed by the White House, includes provisions to help strengthen Ukraine's security, and encourages the United States to "consider all available and appropriate measures" to prevent the non-operation of the Russian-German gas pipeline to Germany. Rolling Stream 2 ", to ensure.
Kremlin spokesman Dmitry Peskov on Thursday reacted sharply to the possibility of US imposing sanctions on the Russian president.
According to the news agency ReutersA Kremlin spokesman on Thursday described Russia's talks with the United States and the North Atlantic Treaty Organization (NATO) as a "failure" and said there was disagreement between the two sides over key issues.
Dmitry Peskov said Moscow was "very negative" about the sweeping sanctions bill unveiled by the US Senate Democrats, calling it an attempt to put pressure on Russia.
According to a Kremlin spokesman, imposing sanctions on Russian President Vladimir Putin would mean severing ties between Moscow and Washington.
A spokesman for the Russian presidency added that two rounds of talks this week between the country and the West (Russia with the United States and NATO) had some positive nuances, but that Russia was looking for tangible results.
End of message /
Suggest this for the front page
.