International
Iran
Russian MiG-41 fighter with the ability to fire anti-satellite missiles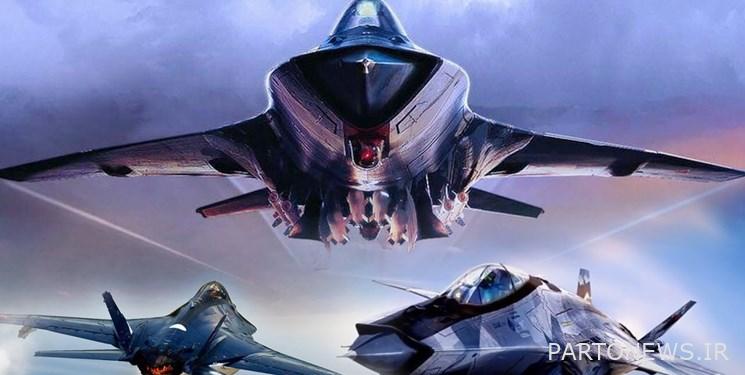 According to Fars News Agency International Group, despite the heavy Western sanctions against Russia, this country has plans to build a sixth generation fighter and compete with the United States and China in this field.
American website19 Forty FiveOn Saturday, in an article written by military affairs analyst Brandt Eastwood, the war is going on and Russia's priority is focused on building tanks, and the country's air force may be trying to build long-range missiles, but the Russian air force is following It is a replacement for the MiG-31 Foxhound fighter. If the conditions for "Mikoyan" company are fulfilled, the first flight of the MiG-41 may take place in 2025.
According to this website, MiG-41 specifications are very ambitious. The speed of this fighter is stated to be Mach 4-5, and this may burn material on the body for stealth. This aircraft fighter should launch hypersonic weapons like "Kinghal".
The MiG-41 will have a high canopy to be able to fire anti-satellite missiles. This is made possible by a turbojet engine. At this speed, this fighter may be able to shoot down the enemy's hypersonic missiles. But flying at a speed of Mach 4 requires a significant amount of fuel, which makes the aircraft heavier and less maneuverable. Aerial refueling affects the stealth characteristics of the MiG-41.
The author wrote, can the MiG-41 one day fly with the characteristics of stealth, high durability and carry stealth weapons? This is the biggest question for this fighter. Maybe the engineers and designers use the body of the MiG-31 as a starting point. This can speed up the development timeline. Russia must keep pace with China and the United States in aerospace efforts as both countries have plans to build sixth-generation fighters.

MiG-31 fighter
Russia, of course, hopes to extend the life of the MiG-31 fighter by renewing it. Despite talk of the MiG-31 being replaced by the MiG-41, it cannot be said that the aircraft will be retired anytime soon. Russia has decided to produce a series of upgraded variants of the MiG-31, allowing the fighter to remain in service for many years.
The two-cabin MiG-31, known as the "Foxhound" in NATO, quickly became the main interceptor aircraft of the former Soviet Union. The two engines of this fighter allow this jet to reach a maximum speed of Mach 3 at high altitudes.
In line with the long-range and high-altitude air defense mission, the MiG-31 is equipped with the "Zaslon-16" fixed phased array antenna radar, which at one time was one of the most powerful radars in the world. In addition to the 23 mm cannon, the MiG-31 can carry various types of long-range and short-range missiles to engage air targets (more details).
End of message.
You can edit this article

Suggest this article for the first page