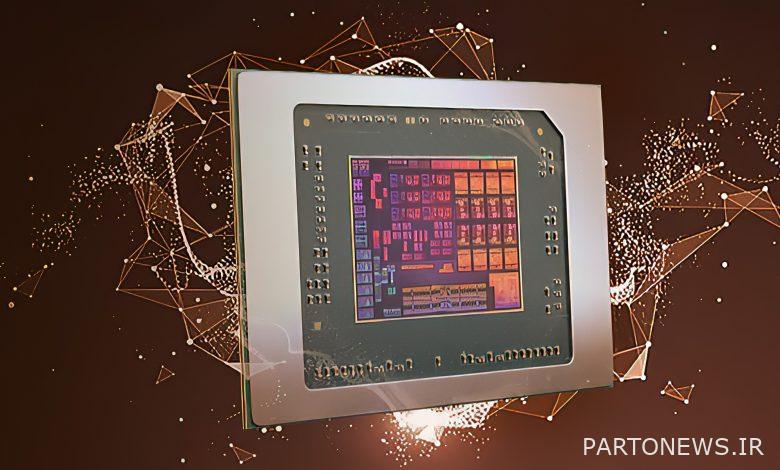 The Ryzen 9 7845HX processor is a 12-core, 24-thread laptop processor from the Dragon Range Zen 4 family, which Its first benchmark in PassMark It has just been published. This processor, whose silicon is the same as Zen 4 desktop silicon, is used in new generation high-end and professional gaming laptops, such as Alienware m16/m18, ASUS ROG series and Lenovo Legion series. As AMD announced, the thermal power of these processors is over 55 watts.
Ryzen 9 7845HX processor in the PassMark benchmark
The most powerful processor in the series is a 16-core, 32-thread processor, but we haven't seen that on PassMark yet. So are Intel's 13th-gen HX-series processors, which have yet to appear on PassMark's database, despite being released in a few days.
The Ryzen 9 7845HX processor is the fastest laptop processor in the PassMark database so far and managed to get a multi-core score of 46791. The single core score of this processor is 4003. Note that these numbers are from a single benchmark run and are not average results, so they may be less accurate than the rest of the chart numbers.
According to this chart, this processor is significantly faster than AMD's previous generation flagship processor, the R9 6900HX octa-core processor. Thanks to the increase in the number of cores as well as the frequency, the difference in the performance of these two processors reaches 17% in single-core processing and 90% in multi-core processing, which is a significant number.
Of course, it is likely that Intel's Raptor Lake HX processors will be faster than the Dragon Range processors. The 7845HX is 3% and 43% faster than the i9 12950HX – Intel's previous-generation flagship – respectively, but the performance difference between the 24-core Core i9 HX and the 16-core of the previous generation is likely to be greater. Of course, nothing is clear yet.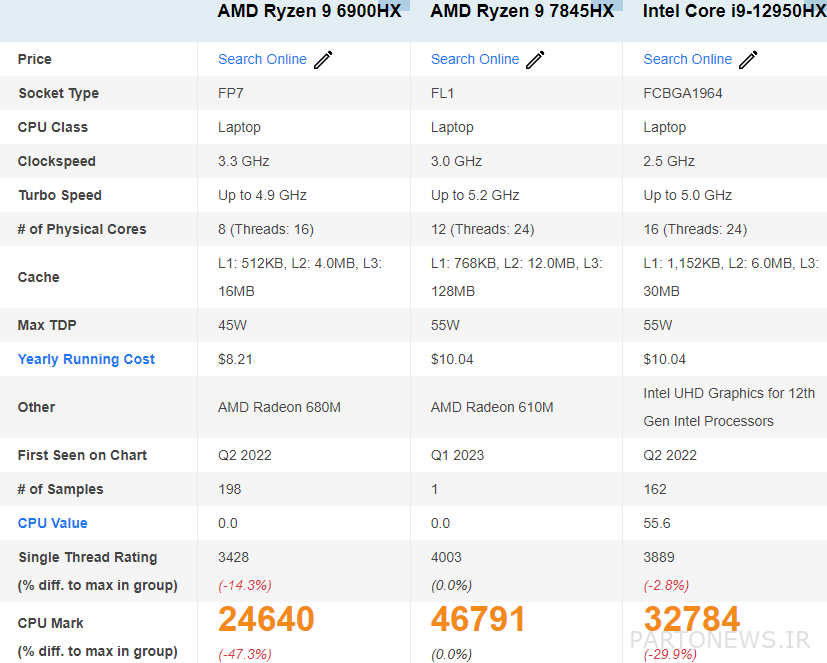 Access status
As announced by AMD, the Ryzen 7000HX Dragon Range processors are scheduled to be released in February, but laptop manufacturers have not yet announced any specific plans for the release of laptops equipped with these processors. This series is supposed to include four processor models including 6, 8, 12 and 16 core processors, whose maximum frequency is 5.4 GHz. This is the first time that AMD has released a laptop processor with more than 8 cores, and until now, Ryzen laptop processors had only 8 cores, which is no longer enough to compete with the blue team.
Related posts
Points: 5.0 out of 5 (1 vote)
wait a little…