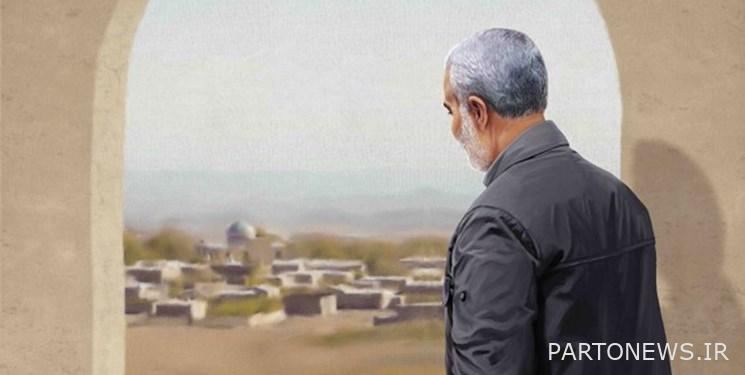 According to Fars news agency, at the same time as the anniversary of the martyrdom of Hajj Qassem Soleimani, more than 7,500 people watched the documentary "Traces of a Man" by Sasan Falahfar in selected cinemas across the country.
The documentary "Trace of a Man" was screened by Roish Bahman Sabz Broadcasting on Monday, December 12 in 54 selected cinemas in 64 screenings across the country for free. Among the cinemas across the country, the cities of Birjand, Ahvaz, Mashhad, Borujerd, Abadan, Urmia, Sabzevar, and Malayer witnessed the greatest reception of this work.
The documentary "Traces of a Man" narrates the memories of martyr Hajj Qassem Soleimani from the words of the people of Qanat Malek Kerman village (the birthplace of this great commander of the Islamic Revolution).
Due to the public reception of this film and with the arrangements made, the screening of this work will continue until Thursday in the selected cinemas of the country in the cities of Kerman, Sabzevar, Shahrood, etc. for those interested. Audiences can go to the Box Office 7 website to find out about screenings and purchase movie tickets.
In the summary of this documentary, it is stated: "To know Haj Qassem Soleimani, we have to go back a bit. To the distant years when he was a nomad, to his native village of Qanat Malik in Kerman, to the people who each have a story and a trace of this great man in their lives to tell us with that simple village language.
end of message/
Suggest this article for the first page