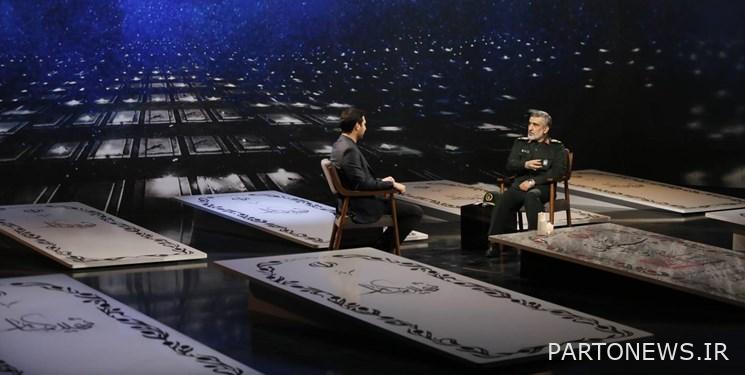 According to Fars news agency, Sardar Amir Ali Hajizadeh, who has been a comrade and companion of Haj Qassem Soleimani for many years, talks about the dimensions of his personality. Examining the role of Sardar Soleimani in historical events, the secret of his longevity is the legacy he left behind, reminiscing, etc., including the parts of the interview with the commander of the Islamic Revolutionary Guard Corps Aerospace Force.
The third special season of "King Suleiman" program has been prepared in 10 episodes and every night it examines a topic from Haj Qasim's point of view and analyzes the issues and issues of the day.
In the previous nights, the narrations of Mohammad Ali Jafari (former commander of the Islamic Revolutionary Guard Corps), Ali Larijani (former chairman of the Islamic Council), Masoud Asadollahi (an old friend and colleague of Martyr Soleimani), Mohammad Mehdi Hammet and Mehdi Hanif (martyrs' children) and Ibrahim Hatami Kia (writer and director) about the martyr general Hajj Qassem Soleimani went on the air through this program.
"Malek Suleiman" is a product of the Basij Center for Broadcasting and Oj Media Art Organization, which is broadcasted every night at 20:00 with the performance of Seyyed Mohammad Ali Sadriniya on Yak Sima channel.
end of message/
You can edit this article

Suggest this article for the first page