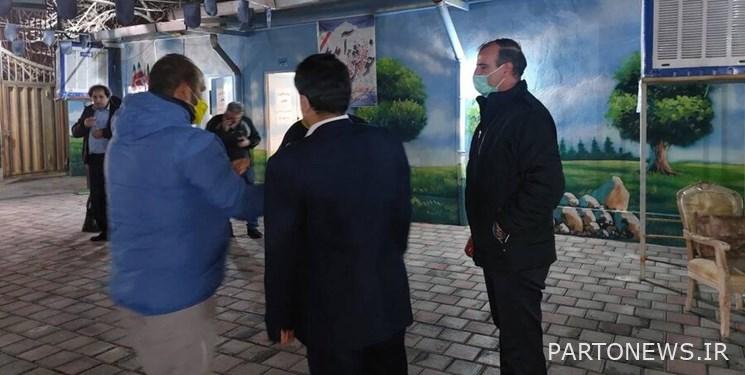 According to Fars news agency's report on social damage, following the implementation of the plan to collect drug addicts, 800 drug addicts in Harandi and Shush neighborhoods were collected, screened and placed in centers within 48 hours.
In line with the plan to collect, screen and place drug addicts, the deputy prosecutor and head of the Public and Islamic Revolution Prosecutor's Office of the 24th district of Tehran with a delegation accompanied by Alireza Mohammadi, the deputy of welfare prevention development affairs of Tehran province, at midnight on Monday, January of this year, from The screening center for drug addicts, Article 16, Baharan, Region 5, was visited and the screening and placement process of drug addicts were collected.
Mohammadi, while explaining the implementation process of this plan, said: In this strike plan, which was carried out in two days, 800 drug addicts were collected and under the supervision of this general admission department, after screening and necessary monitoring, they were referred to detention centers for drug addicts under Article 16. .
Mohammadi emphasized: the welfare of Tehran province as the head of the provincial Article 16 committee, along with other institutions in charge of this matter: judicial system, anti-narcotics headquarters, municipality, police force, universities of medical sciences, relief committee… In the form of "Court-Oriented Treatment Plan", by using its maximum power and specialized capacity in organizing addicts and reducing the number of addictions in Tehran province, it will not hesitate to take any action and effort. And this matter is seriously on the welfare agenda and we are determined to do it.
The Deputy Director of Preventive Development of the General Directorate of Welfare of Tehran Province stated: Synergy, convergence and increase of social support and participation of government agencies, public institutions and non-governmental organizations is one of the most important factors and the most effective factor in this plan and without a doubt. It helps the affected person to return to the warm center of family and society after recovery.
end of message/
You can edit this article

Suggest this article for the first page