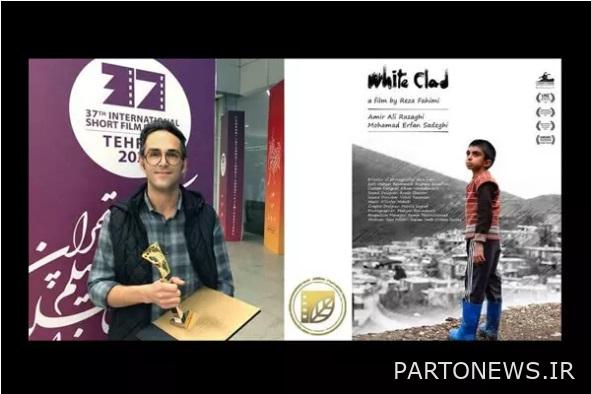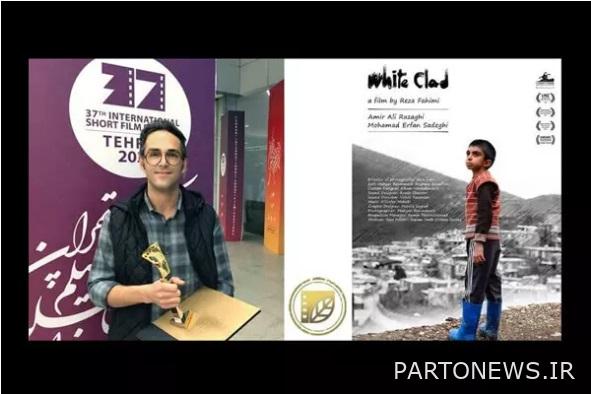 The short film "Sefidpoosh", written and directed by Reza Fahimi, represents the Iranian short film at the 94th Academy Awards.
Theater News Base: Reza Fahimi's short film "Sefidpoosh", which won the International Grand Prix of the 37th Tehran International Short Film Festival last year, is the representative of Iranian short cinema in the list of short films nominated by eligible academy festivals, according to the regulations of the Academy. There will be an Oscar.
Due to the inclusion of the Tehran International Short Film Festival in the list of Oscar-winning festivals, this festival and other festivals on this list, according to the Oscar criteria, can select the short film of the same period from October 1 of the same year to September 30 of the following year. Introduce this academy. Accordingly, the short film "White-clad" written, produced and directed by Reza Fahimi, which received the Grand Prix of the International Section in the thirty-seventh period, will participate in the 2022 Oscars.
The 94th Academy Awards in the short film category will host works that have been selected and nominated to the Academy for the period from October 1, 2020 to the end of September 2021 (October 4, 2016 to October 29, 1400).
"Sefidpoosh" based on the story of "Cheese Saucer" written by Mohammad Saleh Ala narrates the story of an old woman who gives a cheese mold she made to Ahmad, a 101-year-old boy, to deliver the cheese and the old woman's message to his father.
The film, which has been produced with the support of the Iranian Youth Cinema Association, has already participated in important international events such as the Clermont-Ferrand Festival in France, the Japan Shorts Festival (one of the Scarqualife festivals), the Concorto Festival in Italy, etc. . The film will also be screened in the Short Five group from the end of October 1400 in the Art Experience group.
Reza Fahimi, the director of this work, has previously shone with the film "Cloud Children" (produced in 2014) and received numerous awards from prestigious domestic and foreign festivals, such as two awards for best short film in the Asian competition and the grand prize of the Japanese short shorts festival. Oscar has been located.
He is one of the short filmmakers in Iran who emphasizes deep human and moral, nature-oriented and universal concepts by using simple and well-understood stories based on local actors and children.
Tehran International Short Film Festival, by participating in the list of Oscar-approved festivals for the first time in the history of Iranian cinema, the film selected for the International Grand Prix in each period will be introduced to the Oscar Academy.
The selected film of this section will be introduced in the thirty-eighth period of the festival, which will be held from October 18 to November 23, 2014, to enter the list of short films present in the ninety-fifth period of the 2023 Oscar.