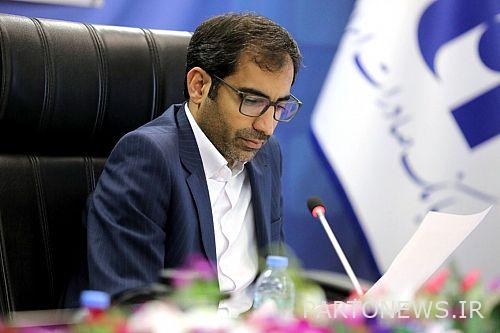 According to Monetary Financial News, Yaser Moradi, Chairman of the Board of Directors of Bank Saderat Iran, announced the news at the first meeting of Bank Saderat Iran's staff and queues in 1994. He added: It is a transformation.
The Chairman of the Board of Directors of Bank Saderat Iran, emphasizing the observance of credit health and trying to determine the duties of large claims cases of the Bank, said: To be done in this regard.
Referring to the need to develop information technology in banking contracts, he said: "According to the law passed by the parliament, all facility contracts in the next year must be concluded electronically and will be eliminated in paper and physical signature branches." Therefore, all colleagues must be prepared to do this in Bank Saderat Iran.
Emphasizing the high position of human resources, Moradi noted: Bank Saderat Iran is one of the banks that has a strong organizational culture, which is considered as an important strength of the bank. In the field of human resources, effective training programs to create an educational transformation in this bank will be seriously pursued, and at the same time, the vision of the new managers of the bank is to provide better services to the people.
The Chairman of the Board of Directors of Bank Saderat Iran said: "In the field of comprehensive banking, a positive event has occurred for the first time in Bank Saderat Iran and the Deputy of Comprehensive Banking has been defined in the bank chart, which shows that there is a highly specialized view in this field." And corporate banking will develop these services more seriously. Rest assured that if necessary, the CEO and board members will make time for customers and resolve potential issues and problems.
"Startups created during the Corona era are different from traditional markets," he said, noting that target markets have shifted significantly in recent years. Therefore, we must move towards these markets by identifying new target markets and define special services for them.
Referring to the idea of ​​a "financial supermarket", Moradi said: "One of the important features of Bank Saderat Iran is having numerous and important tool companies such as brokerage, exchange office, financing, leasing, etc., and we can use the capacity of these companies to provide all comprehensive financial services." To our customers./