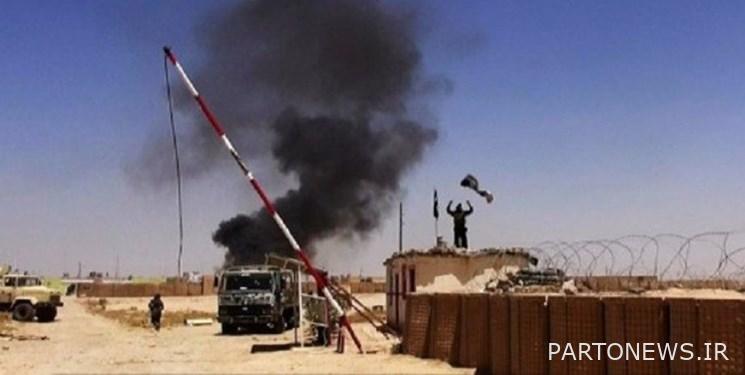 According to Fars News Agency's International Group, local sources in the east of Deir ez-Zor province reported the sound of several terrible explosions in this area this Sunday afternoon.
The sources told the Syrian newspaper Al-Watan that the blasts were heard from around the US terrorist base in the Al-Omar oil field.
The sources also said that it was not yet clear whether the blasts were caused by training operations by US troops and their affiliated mercenaries or by unknown individuals.
Meanwhile, last December, news sources reported that an explosion was heard at the Al-Omar oil field, saying that the explosion was caused by an unknown person attacking the base with a rocket.
The sources stressed that eight rockets were fired from the desert areas of Al-Mayadin towards the American occupation base in the Al-Omar oil field in Deir ez-Zor, Syria.
On October 18, another illegal US military base, Al-Tanf (southern Syria), was attacked by a drone, and a drone with four rockets targeted the base in the triangle of Jordan, Syria and Iraq. The Pentagon later claimed that the attack did not cause any casualties.
The Centcom (Territorial Command) terrorist organization has previously claimed that Washington has the right to respond to these attacks and will respond in a timely manner.
Numerous attacks on illegal US military bases come as the Syrian government considers the US military presence in the country illegal and an occupation. The Americans, who came to Syria under the pretext of fighting ISIS, remained in Syria after the destruction of the group's alleged caliphate.
The U.S. military has 10 military bases in Syria, the most important of which are Ramilan Airport in al-Hasakah province, Ain al-Arab base in northern Aleppo, al-Shadadi between al-Hasakah and Deir ez-Zor provinces, al-Tanf in southeastern Syria, and the Chah base. Omar Oil "are in Deir ez-Zor province. Former US President Donald Trump had explicitly stated in September 2016 that the United States was present in Syria for Syrian oil and should take part of the Syrian oil for itself.
End of message / p
Suggest this for the front page