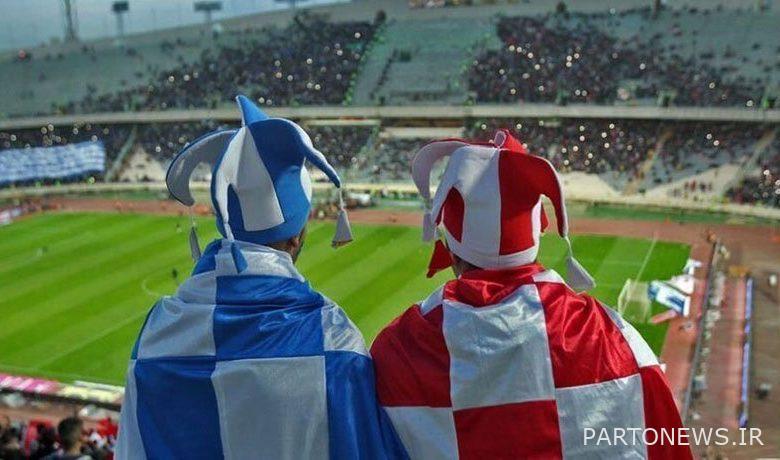 According to Tejarat News, the total index of the stock exchange was at the level of one million and 293 thousand units until 9:30 after the growth of 12 thousand and 129 units. The overall homogeneity index also grew by 0.5 percent.
Tomorrow the magpies will be listed on the OTC market for one month. The stock price of Persepolis is 338 Tomans and the stock price of Esteghlal is 291 Tomans. However, some shareholders believe that buying this underwriting is harmful.
On the last day of December, Hojjat Esmailzadeh, the OTC Admission Deputy, emphasized that we will not have OTC enrollment until the end of this year.
Now, the supply of Esteghlal and Persepolis clubs has created a lot of margins. Shareholders object to the price and timing of the underwriting.
Is the supply of magpies not justified?
Some Tejarat News audience objected to the offer of Esteghlal and Persepolis and wrote:
"People have the right not to trust the stock exchange unless the authorities themselves had said that underwriting is prohibited until the end of the year. Please stop underwriting… I will not participate."
"Seriously?" How I was delighted! "I mean, can I buy a 300 toman share that will be 50 tomans after a month?"
"They want to pay the debts of these two clubs from the pockets of the people. If someone buys the shares of these two clubs, one should doubt his reason."
"If acceptance was not 100 tomans, if acceptance was not forbidden until the end of the year"
"Underwriting of two bankrupt companies to the snoring of my debtor at a price that whitens the refinery. "See the refinement of how much it was advertised (and still can be). After 18 months and about 100% inflation, it still has 70% of the underwriting price."