bourse
Economical
Sharp reactions to the initial supply of Esteghlal and Persepolis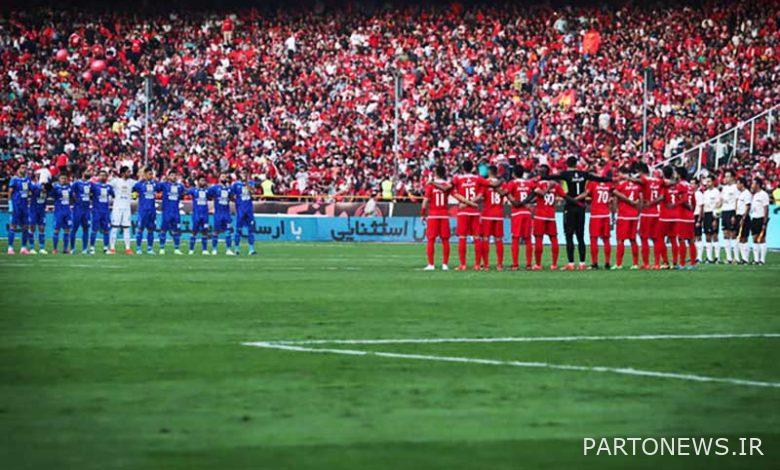 According to Tejarat News, OTC Today hosted the signing of Esteghlal and Persepolis.
Accordingly, buyers of Persepolis Club shares must pay 338 Tomans per share and for Esteghlal Club 291 Tomans per share. The maximum shares that can be bought for Persepolis stock applicants is 885 shares and for Esteghlal 1030 shares. Also, the maximum purchase amount is 300 thousand tomans.
Many economists and capital market experts emphasize that the supply of Esteghlal and Persepolis with this form of taxes is nothing but a loss.
On the other hand, cyberspace activists also reacted to this issue and wrote that buying the shares of Esteghlal and Persepolis is harmful.
Paying debts out of people's pockets?
"Buying shares in Esteghlal and Persepolis is an example of economic suicide," wrote Saeed Ebrahimi, a stock exchange activist.
Amir Topchipour, stock market activist: "What does the privatization of Esteghlal and Persepolis mean?" "They say to pay the government debt from the nation's pocket through the privatization exchange or transfer the shares to the fans!"
An economic activist wrote: "The most sloppy transfer of the country's history is going to take place today. Please do not break the record, please do not unlock for decades, we expect you to plan, not break the record. Esteghlal and Persepolis are not ready to transfer. "Do not add another immature work to the economic slut of the country."
Other users also wrote:
"Two corporations (Esteghlal, Persepolis) are corrupt, non-transparent, loss-making, with all sorts of legal disputes and possible and vague debts in the revenue model with inefficient managers (while maintaining ownership and purely political), then call the people (supporters) "Do not get excited and do not buy excitement, it is a crime!"
"Know those who buy shares in Persepolis and Esteghlal and be aware that your money will be spent on debts and accumulated losses of previous years. "Therefore, profits will not be distributed, at least for years."
"Accounts and market books say that the shares of Esteghlal and Persepolis should fall after the offering. They are very expensive and the market has understood this. "However, it is different to argue that some people should raise the shares of these two clubs because of their support."
"What is happening today for Esteghlal and Persepolis as privatization is the beginning of the collapse of these two clubs with such unparalleled popular capacity."