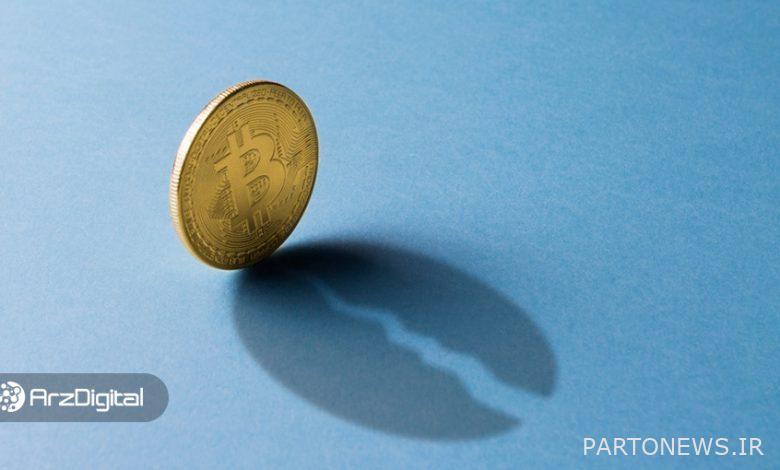 As Bitcoin-related internet search statistics show, the world's interest in this digital currency is generally declining. Experts say that if we ignore price fluctuations in the data related to Internet searches, the most influential factor in changing users' behavior can be their attraction to new areas such as Chinese block games, DeFi and NFT tokens.
To Report Bitcoin Desk, the price of Bitcoin rose to $ 69,000 last year and has fluctuated above $ 40,000 in most cases since the beginning of 2022. According to Google search engine statistics, price performance in the new year has not been very attractive for small investors.
Bitcoin-related internet searches around the world returned to mid-2020 levels this month, at 17 percent in the seven days between April 17 and 23 (April 28 to May 3). Since this index was at the level of 76% in May 2021 (May 1400), it can be said that the popularity of Internet users with Bitcoin has decreased significantly during this period.
Google Trends is one of Google's tools that can be used to track fluctuations in the search volume of different keywords. Bitcoin-related Internet searches have not been declining all this time; In fact, the decline in the Google Trends index shows that the popularity of bitcoin in this period, compared to previous periods, is somewhat lower.
According to Google statistics, most bitcoin-related searches are currently from Nigeria, El Salvador and Austria. This statistic is comparable to other keywords searched in these areas. This means that Nigerians, for example, search for Bitcoin more than any other keyword on the Internet; But it is not necessary to say that their number of searches is higher than the number of searches of the American people.
Although public interest in bitcoin has diminished in appearance, some analysts believe that small investors are entering newer segments of the digital currency space; Sections such as tokens associated with protocols active in the field of defense and newer first tier networks such as Solana and Olench.
Johnny Lyu, CEO of Coca-Cola Digital Currency Exchange, said:
Bitcoin prices [در طول تاریخ] It has jumped many times and at the same time, the investment threshold of new users has increased. During this time, however, new digital currencies have emerged, known as Altcoins. [برخی از] Users, investing in these tokens can be more attractive.
Liu says the rapid emergence and popularity of memes has also made investors pay less attention to bitcoin than in previous years.
Egor Volotkovich, chief executive of the EVODeFi Intermediate Protocol, shares a similar view, saying decentralized finance, proverbial tokens and blockchain games are areas that are now gaining more and more investor attention.
Valatkovic said:
Small investors are more inclined to follow the innovations of the digital currency industry, and if we ignore the decline in bitcoin prices over the past two years, this change in investor behavior justifies a reduction in bitcoin-related searches.
Vasja Zupan, CEO of Matrix Digital Currency Exchange, believes that Internet search statistics can not reflect the behavior of large corporate investors.
Zoopen says:
Google Trends statistics do not reflect the behavior of corporate and professional investors, and I believe that the current price situation is more indicative of the interest and entry of large corporate investors than small traders. As bitcoin grows, we will see the impact of micro-investors decrease and the role of organizational investors become more prominent; Of course, except for periods when price uptrends peak.
Big companies like Micro Strategy and Tesla have bought billions of dollars in bitcoins over the years; Something similar was not seen in previous uptrend cycles, such as 2018.