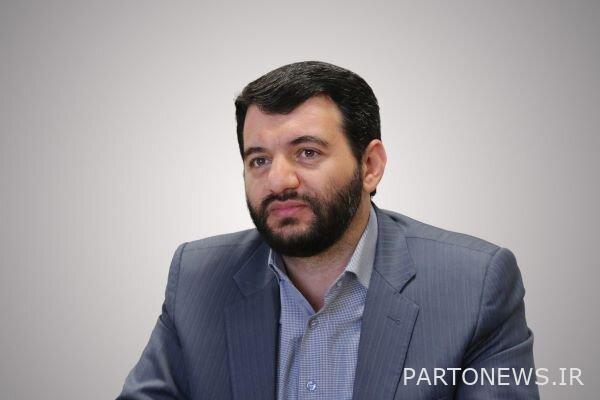 According to Mehr News Agency, Hojjatullah Abdolmaleki, among the workers and members of the Islamic Society of Workers of Etihad Motor Company, added: "This economic system will definitely be overthrown in the coming decades and systems based on the literature of Islamic economics will emerge."
He stated: In the field of labor and production, the two principles of profitability and respect for workers' rights are followed in the thirteenth government.
Explaining the first principle, the Minister of Cooperatives, Labor and Social Welfare said: "Production must be profitable, otherwise capital will not go to production."
Regarding the pricing models discussed at the meeting, Abdul Maleki also said: "I have no direct responsibility for pricing, but pricing systems must be reformed in accordance with these policies."
He emphasized: Amir al-Momenin Ali (ع), the door نهج البلاغه They said that prices should not be such that the rights of the producer or consumer are violated, according to this price rule, it should guarantee the producer's profit.
The Minister of Cooperatives, Labor and Social Welfare considered the second principle to be the observance of workers' rights and said: in the system New The American liberal's all profits belong to the investor and, to the lowest degree, keep the worker satisfied.
He explained: In the Islamic Republic, the rule is not like this, the worker who does the main work in production and profitability for the investor should take his share fairly and the producer, capitalist and investor should not minimize the profit of the worker .
Abdul Maleki added: "Unfortunately, some workshops or factories have profits of several thousand billion tomans, but they are negligent in paying the minimum legal salary of the worker and do not pay his insurance premium."
The Minister of Labor Cooperation and Social Welfare explained: In order to observe the two principles of profitability and respect for workers' rights, the relationship between the parliament and the government is very close and regular meetings are held in various fields.
He referred to the presence of MPs in the meeting on the approach to reforming the system of social security pension funds and said: "Cooperation and coordination between the parliament and the government is a golden opportunity that can determine the basic events for the people."
Abdolmaleki, appreciating the action of the Islamic Consultative Assembly in approving the labor inspection agreement, also said: the approval of this bill will naturally have two effects; First, the technical assistance of the International Labor Organization can be used in labor inspection systems, and second, we can improve the labor inspection system in the country.
He expressed hope that all domestic and global capacities could be used to improve the working situation and produce profitability in the production and welfare of workers.
.