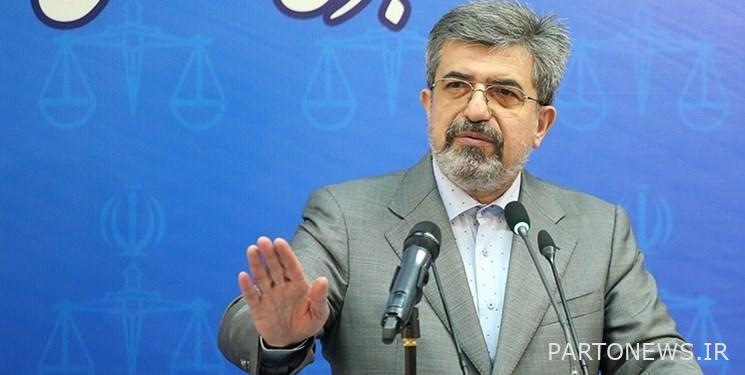 Masoud Satayshi, the spokesman of the Judiciary, saidWego With the political reporter of Fars news agency, while expressing regret for the terrorist incidents last night in Izeh and Isfahan province, he said: It was observed again that the planning, pre-decision and dirty hands of the terrorists created this incident in the discussed areas and caused to grieve The noble families of the martyrs last night.
He added: "This incident hurt the hearts of our dear, God-seeking and pious people and made us determined to deal with these rioters, especially those whose actions were planned and decided in advance and based on the instructions of terrorists and hostile countries." they do, to be stronger, firmer and firmer.
The spokesman of the judiciary noted: We have already announced and now we announce again that the judicial system will not have any tolerance and appeasement with those who knowingly and deliberately take such actions and disturb the security of the people and disrupt the order of the society.
Satayshi continued: NGod willing With strength and power and with the implementation of the measures that have been taken, we will identify the rioters who were in charge, initiative and deputy in this bloodshed and are the cause, with the cooperation of the law enforcement officers, and soon and with decisive proceedings, we will punish these people for their heinous acts. We will deliver it ourselves.
He said: We hope that with the arrangements that will be made and the decisions that will be made and with the decisive rulings that will be made to punish these people, we will not witness the emergence of these cases again.
The spokesperson of the judiciary stated: Here and through the dear and pious Fars news agency, I request the families to take full care of their children and not allow emotions and feelings to prevail over them and people to bring them to the field of disturbances as a stimulus and encourager.
Satayshi added: Families should manage and prevent and not let their dear children, who are the dear children of our country and now get caught by the enemies, commit criminal acts.
He stated: We must admit that some people are stimulators and encouragers and really lead people to disorder with complete planning; These people should know that we are not complacent with them and we will deal with them firmly and deterringly, so that it will be a lesson for others not to take these actions and not to abuse people.
In the end, the spokesman of the Judiciary pointed out: We express our condolences to the bereaved people of Khuzestan and Isfahan, and especially to the families of the martyrs of last night. We have seen some deconstructions in these days and we hope that we can take decisive measures that will be a lesson to those who carry out these incidents and disturb the public order.
end of message/
You can edit this article

Suggest this article for the first page