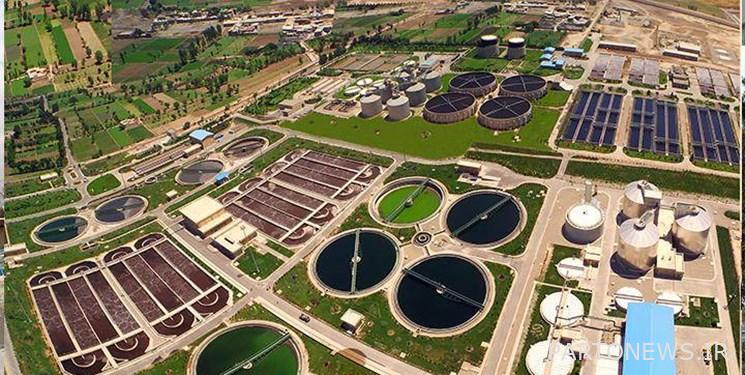 Firoz Ghasemzadeh, in an interview with the economic reporter of Fars news agency, stated that the Ministry of Energy, in order to reduce the withdrawal of surface and underground water resources, especially the withdrawal for uses such as industry and green spaces, which can be supplied from unconventional water sources, It has put unconventional waters such as sewage and sea water on the agenda.
The spokesperson of the water industry said: In terms of wastewater use, currently about 1.5 billion cubic meters of wastewater are produced from drinking water treatment plants with reusable quality. According to the plans, not only the capacity of the country's wastewater treatment plants is increasing. Attention, but the current production effluent is also directed through investment plans for industry use.
* Details of the development of sewage treatment plant in the country
He added: Currently, more than 330 million cubic meters of industrial wastewater have been assigned to the private sector in the form of about 50 projects with an investment volume of more than 16 thousand billion Tomans, and this capacity will be doubled in the coming months.
Ghasemzadeh stated: The investors of these projects, in contrast to the allocation of wastewater, will implement treatment facilities and transport them to the place of consumption, and they will eliminate the withdrawal of water resources at their disposal.
* The stock market receives sewage
Pointing out that facilitating the process of handing over wastewater to investors is on the agenda, the spokesperson of the water industry said: Necessary agreements have been reached between the country's water and sewage engineering company and the stock exchange organization for the establishment of the water and wastewater market.
This official stated: At present, about 48% of treated wastewater is also used in the municipal sector and green spaces, and in this way, harvesting from surface and underground water sources is prevented.
According to the report, according to the law, the country's industries are obliged to purchase and supply water for their consumption from waste water. In this situation, the Energy Exchange will provide a transparent market for the trade of this product by defining the acceptance of waste water.
end of message/
You can edit this article

Suggest this article for the first page