bourse
Economical
Stock Exchange Forecast Tomorrow, April 17 / What is the reason for the stock market fluctuations?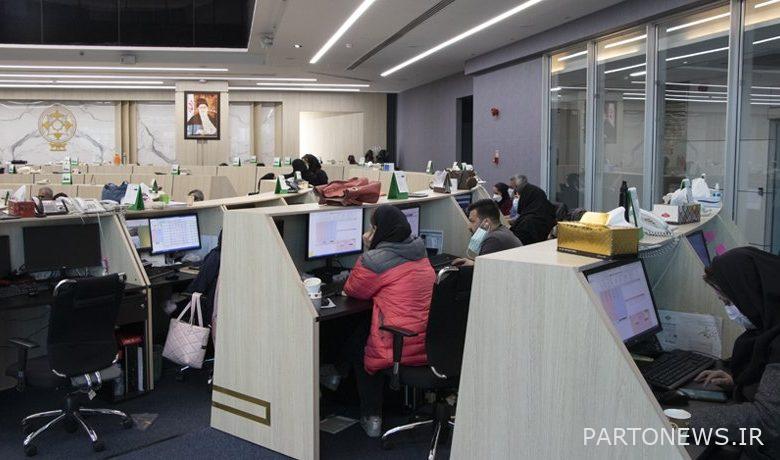 According to Tejarat News, the stock exchange stood at 1,467,000 units yesterday with a growth of 13,539 units.
Payam Eliaskordi, a capital market expert, told Tejaratnews: "The stock market will be negative at the beginning of tomorrow's trading and will probably be balanced along the way." The value of transactions is important to the market.
Referring to the change in the range of fluctuations, he explains: Changing the range of fluctuations in the stock market can balance the amount of buying and selling queues in the market. This change has two main advantages, first, it increases market liquidity. Second, the queues balance sales.
Eliaskordi continues: In recent years, the amount of liquidity in the market has decreased. With this decision, liquidity returns to small and large stocks.
The capital market expert emphasizes: with a six percent change in the range of fluctuations, not much change occurs in the market. But the stock market liquidity is slowly increasing in a balanced way.
Referring to the second case, Eliaskordi says: It deceives the buying and selling ranks of the people. These queues caused some stocks to look good or some stocks to look bad.
Is the stock market growing?
Iman Raisi, another capital market expert in forecasting tomorrow's trading, says: The stock market has passed 14 working days in 1401. During this period, the value of retail transactions reached 77979 billion tomans. If the government does not manipulate the stock market, it can be said that liquidity has entered the stock market.
He explains: "In the meantime, with the growth of commodity prices and the increase in world prices, we have witnessed the growth of prices in the group of basic metals." With the directive of the Ministry of Silence, this growth was stopped and small and medium stocks moved. But the market needs a long-term view to enter in order to be safe from the bite of these types of directives. It seems that the market should also pay attention to small stocks that have not grown.