bourse
Economical
Stock market forecast tomorrow / Capital market volatility continues?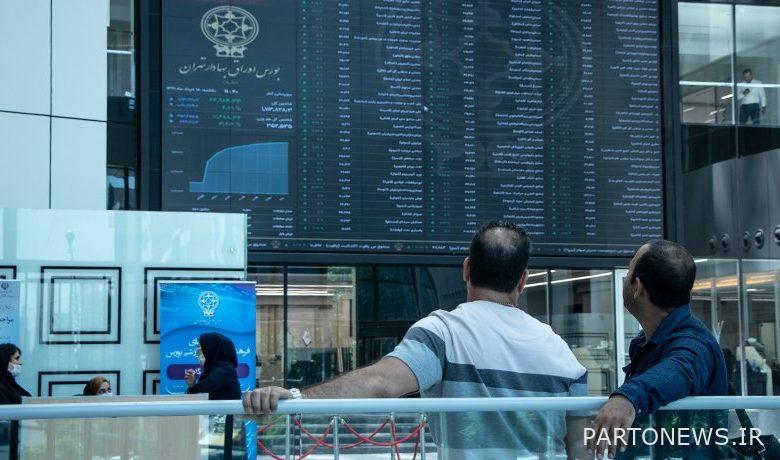 According to Tejarat News, the stock exchange today on the first working day of the week after the holiday was accompanied by a drop of 1.8 percent in the total index and 2.2 percent in the homogeneous index.
Most legal money injections into the capital market were made in three groups of chemical products, base metals and automobiles and parts manufacturing. While the real shareholders were the buyers of shares in the groups of electricity, gas, steam and hot water supply and information and communications.
On the first trading day of the week, the symbols of Fajr, Mobin and AsiaTek had the highest net purchases of real goods. On the other hand, the symbols of Webmelt, Family and Shepna recorded the highest net purchases of legal entities.
The bank interest rate reached 20.55 today from 20.59, which indicates a slight decrease in the interbank interest rate. Some experts believe that bank interest rates can lower the stock market, while others say that this rate has no effect on the stock market.
Is the stock market growing?
"Contrary to rumors today, interest rates fell," Iman Raisi, a capital market expert, told Tejarat News. Today, the stock exchange moved against the previous day (the last working day of the last week) and tomorrow is the opposite trend today and we expect the market to be positive for this day.
He explains: "Due to the incorrect statement of an employee of a private organization regarding the price of car manufacturers' block, the stock exchange transactions were challenged by the cars, but with the publication of the car block price and the cost, the situation will improve."
Raisi adds: "On the other hand, today there were rumors about an increase in interest rates." The meeting of the Board of Governors also created an inflammation in the stock market, which exacerbated the negatives of the market due to the excitement.
This capital market expert finally emphasizes: Technically, we are in the fourth wave of corrections, and this wave can end around the range of 1.5 million units, and then a five-ascending wave will be formed.
Read the latest capital market news on the Trade News page.